Products Category
Products Tags
Fmuser Sites
FMUSER FU618F-3kw 3000W 3KW Professional FM broadcast transmitter Rack Mount AES/EBU High Quality + 6 Bay FM-DV1 Dipole Antenna
FMUSER FU618F-3kw 3000W 3KW Professional FM broadcast transmitter Rack Mount AES/EBU High Quality + 6 Bay FM-DV1 Dipole Antenna FU-618F 3KW FM Transmitter Diagram FU618F-3KW 3KW Professional FM stereo transmitter,digital exciter used,AES/EBU input directly,microstrip combiner,high efficent & reliability. Features: * Hearing similar to CD * 3pcs 1KW RF power modules. Total output power is extremely stable thanks to AGC (Automatic Gain Control). * 3-way High efficiency power combiner with patent technology. * Digital 100W exciters (DSP+DDS). * Analog and digital (AES/EBU) audio signal input directly. * 8-inch Color LCD with touch panel displays all
Detail

| | | | | | |
| --- | --- | --- | --- | --- | --- |
| Price(USD) | Qty(PCS) | Shipping(USD) | Total(USD) | Shipping Method | Payment |
| 14765 | 1 | | 14765 | DHL | |


FMUSER FU618F-3kw
3000W 3KW Professional FM broadcast transmitter Rack Mount AES/EBU High Quality
+ 6 Bay FM-DV1 Dipole Antenna
FU-618F 3KW FM Transmitter Diagram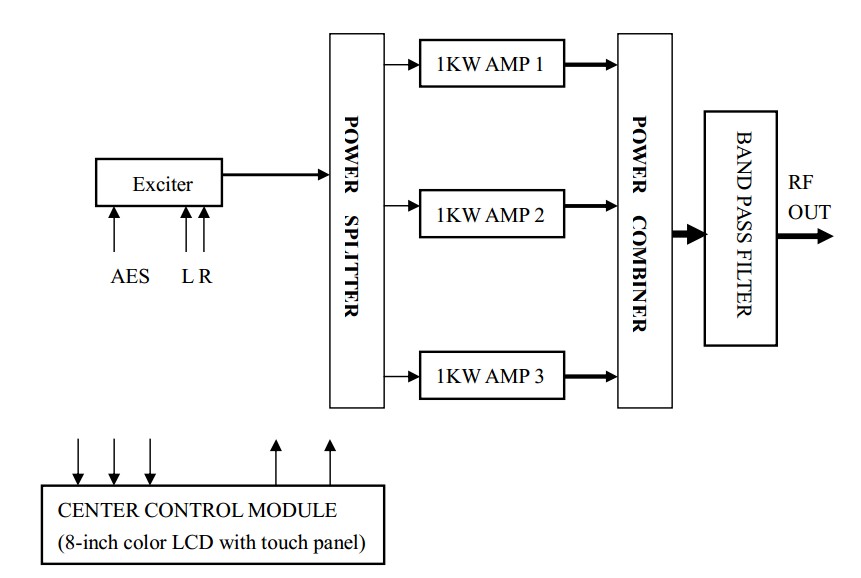 FU618F-3KW 3KW Professional FM stereo transmitter,digital exciter used,AES/EBU input directly,microstrip combiner,high efficent & reliability.
Features:
* Hearing similar to CD
* 3pcs 1KW RF power modules. Total output power is extremely stable thanks to AGC
(Automatic Gain Control).
* 3-way High efficiency power combiner with patent technology.
* Digital 100W exciters (DSP+DDS).
* Analog and digital (AES/EBU) audio signal input directly.
* 8-inch Color LCD with touch panel displays all the parameters in real time.
* Intelligent protection functions by centre control module, like over PF, over SWR,
over Temp, Over V, Over I.
* lRS232/RS485 Communication interface ready for remote system.
Technical Specification:
1. Frequency Range: 87.0MHz~108.0MHz
2. Frequency Setting step: 10KHz
3. Carrier Frequency precision: ±200Hz
4. Residual Wave Radiation: ≥67dBc
5. Audio Input Impedance: 600Ω, Balance (for analog)
110Ω, Balance (for digital AES/EBU)
6. Stereo Separation: 50dB(30Hz~15KHz)
7. Audio Input Level: ±10dBm,step 0.01dB
8. S/N: ≥75dB(30H~15kHz,100%)
9. Audio Harmonic Distortion: <0.1%
10. Audio response:±0.1dB(30Hz~15KHz)
11. Output Load Impedance: 50Ω
12. Output Power: 0~3000W
13. Pre-emphasis: 0μS,50μS,75μS
14. Deviation: ±75kHz
15. Pilot Frequency: 19 kHz±1Hz Pilot Signal Modulation: 8%~10%
16. Sub-carrier Suppression: ≥65dB
17. RF Output Interface: 7/8′Flange
18. Antenna Gain: 9.3dB
18. Size: 1300mmx700mmx550mm
19. Weight: 280KG
Package Include:
1* FU618F-3KW 3KW FM Transmitter
6* FM-DV1 Dipole Antenna
Attention:
The shipping cost was roughly calculated, please consult us the freight before placing order.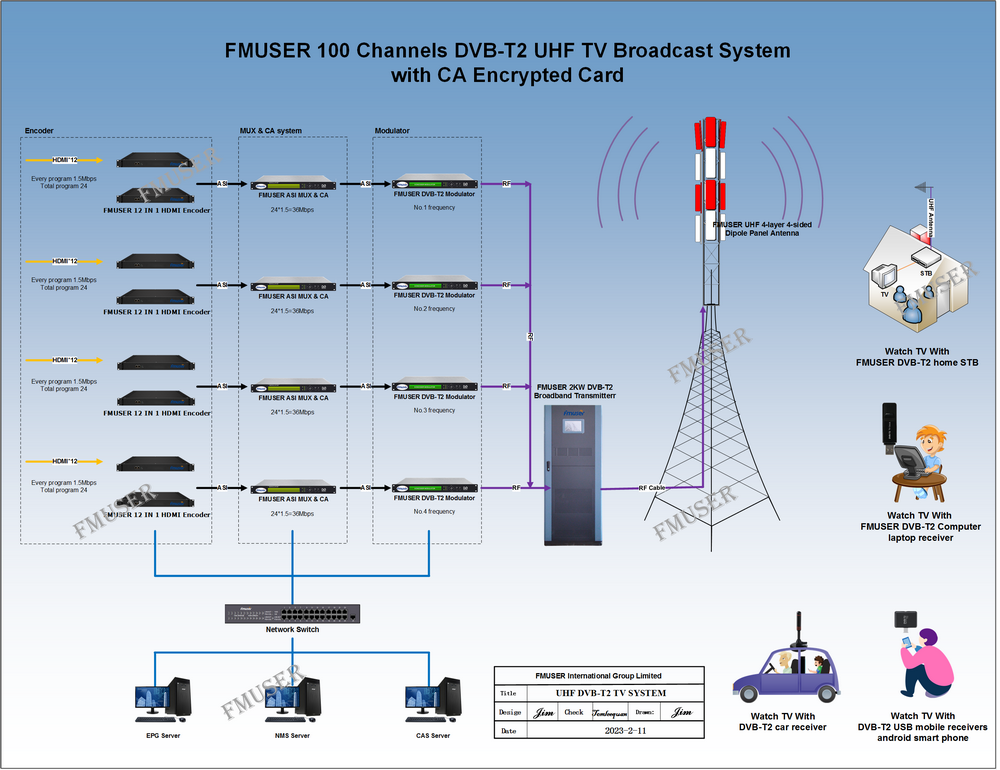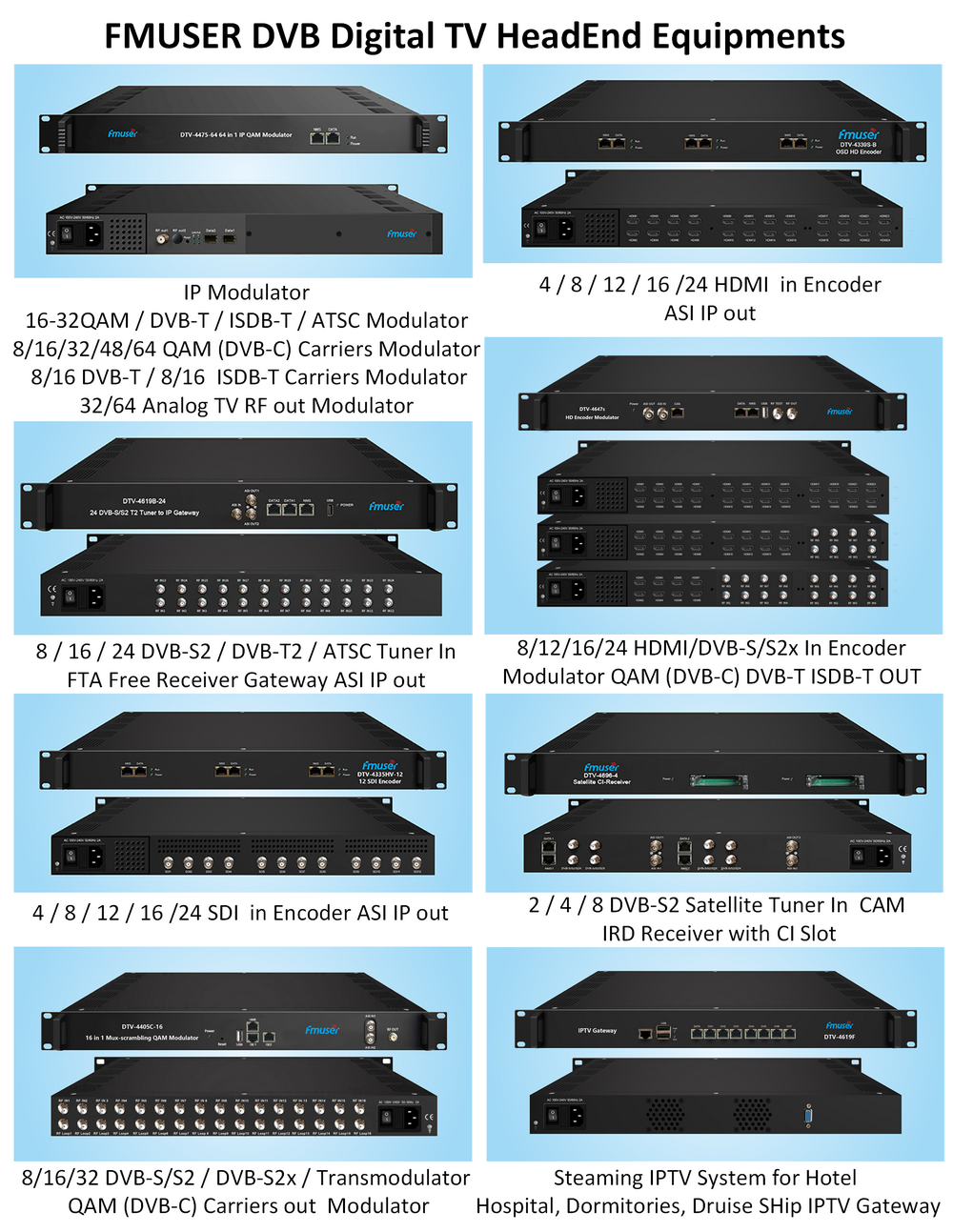 | | | | | | |
| --- | --- | --- | --- | --- | --- |
| Price(USD) | Qty(PCS) | Shipping(USD) | Total(USD) | Shipping Method | Payment |
| 14765 | 1 | | 14765 | DHL | |
Leave a message 
Message List