Products Category
Products Tags
Fmuser Sites
FMUSER FSN-5000T 5KW 5000Watt FM Broadcast Radio Transmitter 4U Compact Size For FM Radio Station
Good news! From now on, as long as you buy FSN5-5000T, you can get FU5300 RF Power Meter (high precision version) that worth 599USD FMUSER FSN-5000T 5KW 5000Watt FM Broadcast Radio Transmitter 4U Compact Size For FM Radio Station OVERVIEW: FMUSER FSN-5000T 5kw fm transmitter was created by the FMUSER development for compact 4U size high efficiency fm broadcasting. This 5000w fm transmitter has high quality and attractive price, which is very suitable for economical long-distance transmission fm radio station. FMUSER 5KW FM radio transmitter features by its human-friendly touch screen operation interface, all the parameters can be operated on the touch
Detail

| | | | | | |
| --- | --- | --- | --- | --- | --- |
| Price(USD) | Qty(PCS) | Shipping(USD) | Total(USD) | Shipping Method | Payment |
| 14880 | 1 | 0 | 14880 | | |
Good news!
From now on, as long as you buy FSN5-5000T, you can get FU5300 RF Power Meter (high precision version) that worth 599USD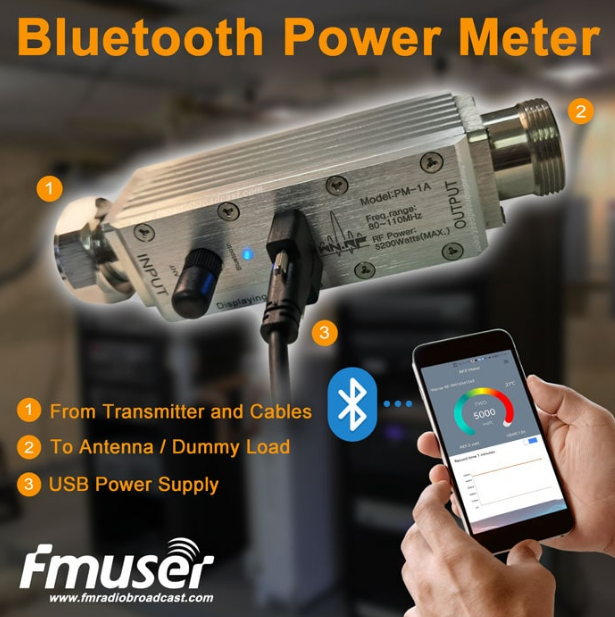 FMUSER FSN-5000T 5KW 5000Watt FM Broadcast Radio Transmitter 4U Compact Size For FM Radio Station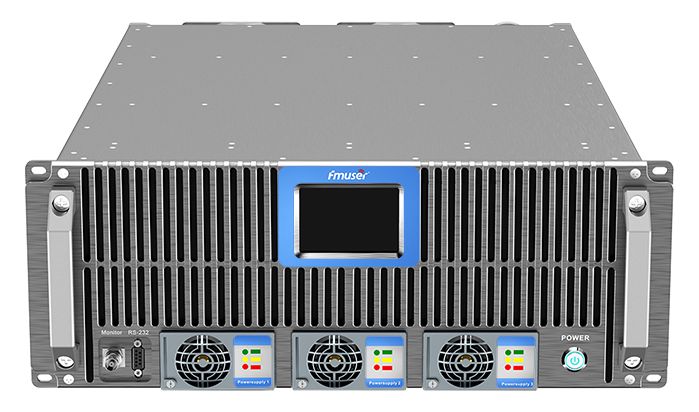 OVERVIEW:
FMUSER FSN-5000T 5kw fm transmitter was created by the FMUSER development for compact 4U size high efficiency fm broadcasting. This 5000w fm transmitter has high quality and attractive price, which is very suitable for economical long-distance transmission fm radio station.
FMUSER 5KW FM radio transmitter features by its human-friendly touch screen operation interface, all the parameters can be operated on the touch screen.
The advanced digital technology both analog and AES-EBU digital signals can be input, high audio quality hearing like CD.
FMUSER compact 5000W fm broadcast transmitter combined of exciter, RF amplifier, filter, power supply, all in one 4U high 19-inch standard chassis to improving the overall transmitter efficiency, higher reliability and easier operation.
If you are looking for a economic high power far broadcasting fm transmitter for your radio station, FMUSER compact 5kw fm transmitter is your perfect choice.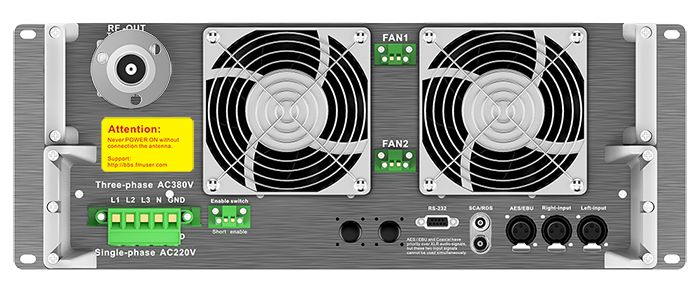 OUTSTANDING FEATURES:
1) ONE TOUCH OPERATION: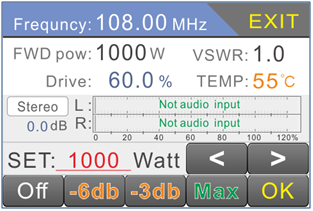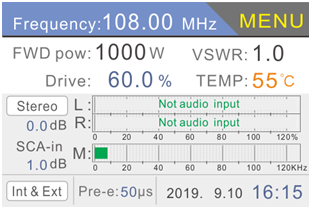 Digital LCD touch screen, Simple operate all system parameters like frequency, stereo and mono, volume, power amplifier tube temperature, audio signal UV meter, forward power, reflected power, modulation mode, pre-emphasis, working voltage etc.
2) Compact 4U Size:
4U 19-inch thickened aluminum alloy chassis, not only sturdy but also excellent in heat dissipation. Compact size can save a lot of shipping fee.
3) Accurate PLL Frequency:
Accurate PLL frequency generation system can ensure that the frequency does not drift forever, built-in high-quality professional stereo encoder.
4) 0-5000W RF Power Adjustable:
Excellent power AGC balance control system, the power output can be adjusted from 0 to 5000W power.
5) Can Work With RCA / RDS Encoder:
Support external input modulation RDS or SCA signal.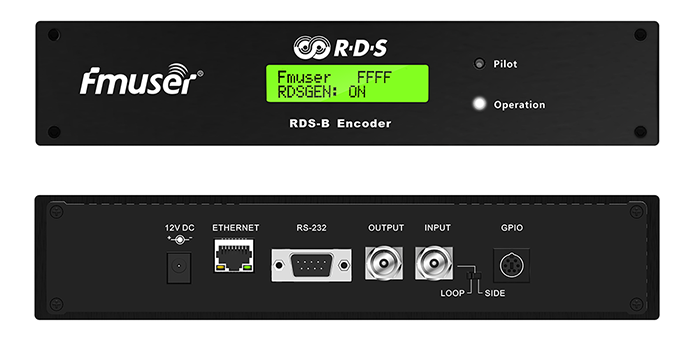 6) Perfect Digital Audio Sound:
Not only support analog audio input , but also support AES-EBU digital audio input, 24Bit 192KHz sampling rate input range, true lossless audio.
7) Controlled By Computer:
Equipped with RS232 communication interface, users can control all operations through the transmitter communication protocol.
8) NXP LDMOS Transistor, Multiple Modules:
The RF power amplifier part is synthesized by multiple modules, and the amplification module uses NXP LDMOS transistor BLF188XR. Able to withstand severe load mismatch exceeding 65:1 VSWR at 5dB compression point.
9) Easy Maintenance:
All circuits are designed with split modules, and the module itself has a status indicator to reduce maintenance and replacement costs. The original RF module status monitoring and fault prompt. If a module fault occurs, simply follow the system prompt to replace the specified number of module groups.
10) Record Alarm Information:
Automatically record the latest 9 alarm information for troubleshooting in the future.
APPLICATIONS: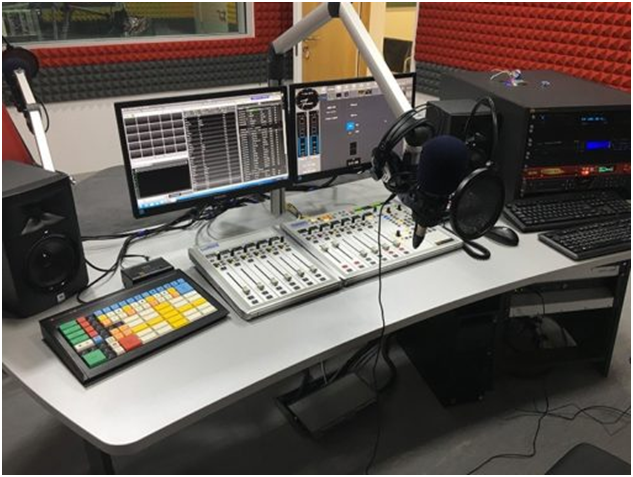 1). Community FM Radio Stations
2). Private FM Radio Stations
3). Government FM Radio Stations
4). City FM Radio Stations
5). FM Radio Station for Election
6). FM Radio Station for Advertising
SPECIFICATIONS:
1) RF Part:
* Output Power: 5KW
* Frequency: 87.5-108MHz
* Frequency step: 10KHz
* Modulation: FM
* Peak deviation: ±75KHz
* Frequency stability: <±100Hz
* Frequency stabilization method: PLL phase-locked loop frequency synthesis
* RF output power: 0~5KW±0.5dB
* In-band residual wave: <-70dB
* Higher harmonic: <-65dB
* Parasitic amplitude modulation: <-79dB
* RF output impedance: 50Ω
* RF output connector: EIA 7/8 (IF45)
* RF efficiency: > 75%
2) Audio Part:
* Analog audio input: -12dBm~+8dBm
* Audio level gain: -15dB~15dB step 0.5dB
* Analog audio input impedance: 600Ωbalanced XLR
* AES/EBU input impedance: 110Ωbalanced XLR
* AES/EBU input level: 0.2~10Vpp
* AES/EBU sampling rate: 30KHz~192KHz 24BIT
* RDS/SCA input unbalanced: BNC
* RDS/SCA input level gain: -15dB~15dB step 0.5dB
* Pre-emphasis: 0μs, 50μs, 75μs
* Frequency response: ±0.1dB 30~15000Hz
* Stereo separation: > 60dB
* S/N ratio stereo: > 70dB 30~15000Hz
* S/N ratio mono: > 75dB 30~15000Hz
* Audio distortion: <0.05%
3) General Part:
* Power supply voltage range: single-phase AC 220V / 3-phase 4-wire AC 380V
* Power consumption: <8500VA
* Working environment temperature range: -20~35℃
* Weight: 50KG
* Cooling method: Forced air cooling
* Working environment altitude: <4500M
* Dimensions: 483 x 720 x 176mm (excluding handles and protrusions)
Package Include:
1* 5KW FM transmitter
WE ALSO HAVE:






PACKAGE DETAILS

DESCRIPTION


COVERAGE


80KM Transmitter Package


1x 5000W FSN-5000T FM TX

1x Four-Bay FU-DV2 Dipole Antenna

1x 60M 1-5/8" Coaxial Cable with Connectors

Complete transmission package


80km


80KM Studio Package


1x 5000W FSN-5000T FM TX

1x Four-Bay FU-DV2 Dipole Antenna

1x 60M 1-5/8" Coaxial Cable with Connectors

1x Studio Package (one 12way mixer, two headphones, two speakers, one audio processor, one 4way hybrid telephone, two microphones, two MIC stands, two BOP covers, one On Air LED)

Complete Studio package with 5KW FM transmitter and four bay antennas


80km

80KM Studio Package with STL Link System


1x 5000W FSN-5000T FM TX

1x Four-Bay FU-DV2 Dipole Antenna

1x 60M 1-5/8" Coaxial Cable with Connectors

1x Studio Package (one 12way mixer, two headphones, two speakers, one audio processor, one 4way hybrid telephone, two microphones, two MIC stands, two BOP covers, one On Air LED), 1x STL Package (1x STL TX , 1x STL RX , 2x Antenna, 2x 20m Cable with connectors)

Use the STL link system when your studio and station are in difference locations.


80km+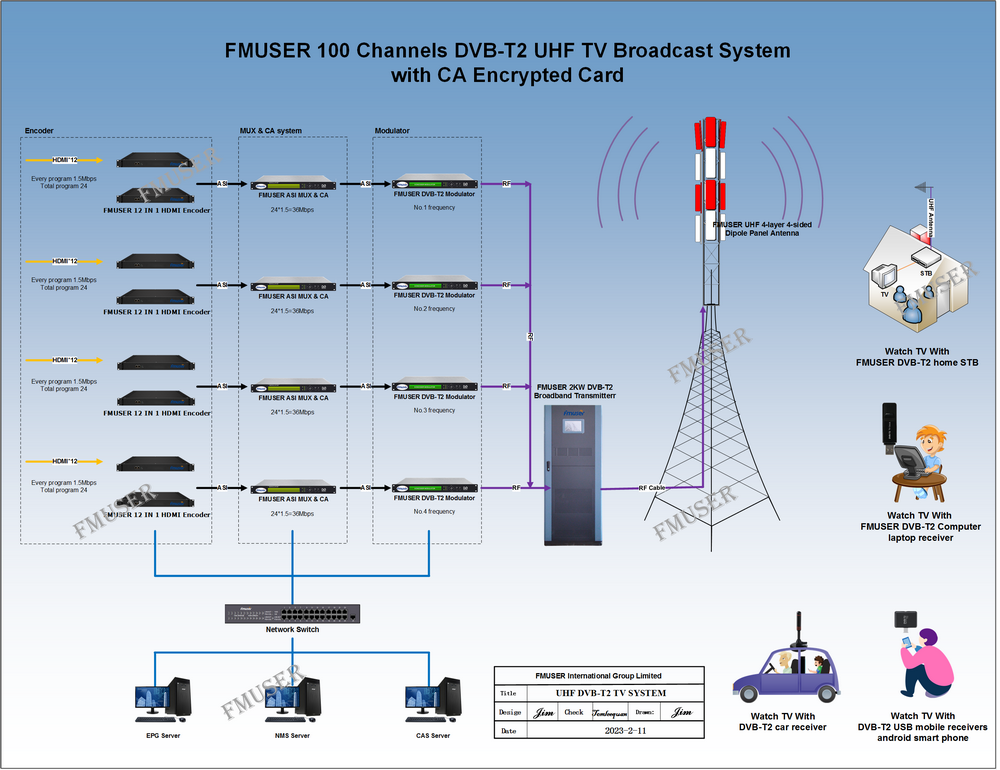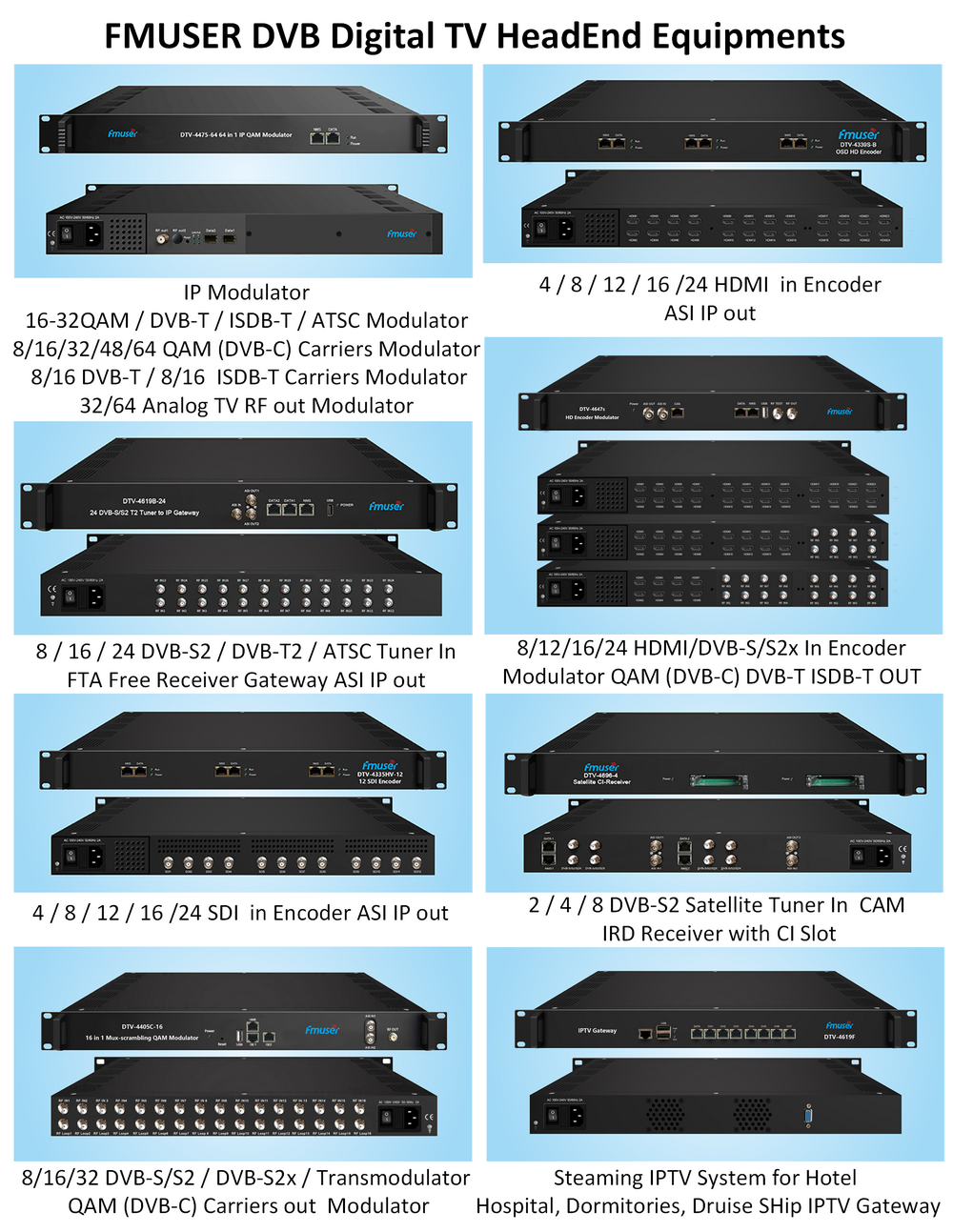 | | | | | | |
| --- | --- | --- | --- | --- | --- |
| Price(USD) | Qty(PCS) | Shipping(USD) | Total(USD) | Shipping Method | Payment |
| 14880 | 1 | 0 | 14880 | | |
Leave a message 
Message List