Products Category
Products Tags
Fmuser Sites
FMUSER FU-7C 7W Low Power FM Transmitter PLL FM Transmitter Stereo FM Broadcast Transmitter FM Exciter 1.5w/7w Adjustable For Small Radio Station/Drive-in Cinema CZH-7C CZE-7C
FMUSER FU-7C 7W PLL FM Transmitter stereo FM broadcast radio Transmitter 1.5w/7w Adjustable How to use a 7w fm transmitter? Why more scope is important FMUSER can cover more than 150 feet in any direction: Control your own music and take care of audio selection-be the boss of your own playlist Create your own personal radio station-eliminate commercial interference and nasty DJ chatter Listen to your audio source with a stable, static-free signal-when you hear your audio source instead of low static electricity, you will feel relaxed Including bragging rights-show off magic to your neighbors while listening to your favorite audio sources in your home and backyard Broadc
Detail

| | | | | | |
| --- | --- | --- | --- | --- | --- |
| Price(USD) | Qty(PCS) | Shipping(USD) | Total(USD) | Shipping Method | Payment |
| 69 | 1 | 14 | 83 | Airmail Shipping | |


FMUSER FU-7C 7W PLL
FM Transmitter stereo FM
broadcast
radio
Transmitter
1.5w/7w Adjustable
How to use a 7w fm transmitter?


Why more scope is important

FMUSER can cover more than 150 feet in any direction:

Control your own music and take care of audio selection-be the boss of your own playlist
Create your own personal radio station-eliminate commercial interference and nasty DJ chatter
Listen to your audio source with a stable, static-free signal-when you hear your audio source instead of low static electricity, you will feel relaxed
Including bragging rights-show off magic to your neighbors while listening to your favorite audio sources in your home and backyard


Broadcast Over Full FM Public Band

Most FM transmitters cannot broadcast on the entire FM public band. Even the first one we designed many years ago allowed only 7 channels to be selected. This is why we went back to the drawing board and designed a better FM transmitter. We include even and odd channels so that you can fine-tune your choices.

Choose the frequency that suits your location-know that you have a complete FM dial to choose the frequency you want, not impose the frequency on you
No static signal-whether you are hiding in a high-rise apartment in Brooklyn or snuggling in the foothills of Montana, you will find the clearest channel with amazing sound clarity

Full FM frequency band flexibility allows choice-take the FM transmitter anywhere and tune to the clearest FM frequency available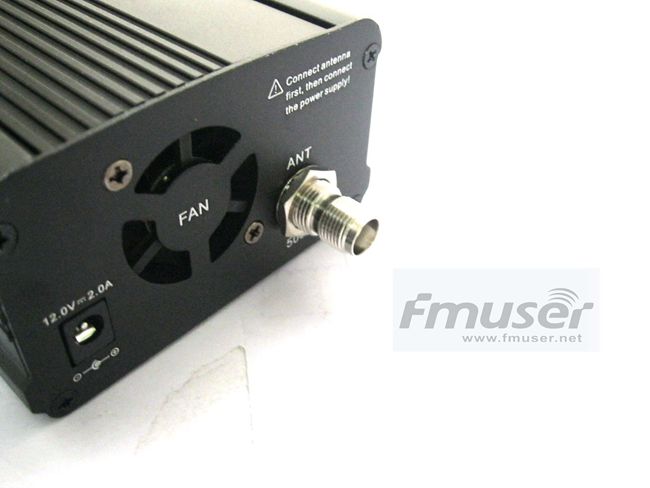 To meet your different broadcast channel needs, the LCD screen display is convenient and easy to understand the working status of the project. The product can be switched between 1W and 7W, and the frequency can be set arbitrarily in the range of 76~108MHZ.
Features :
* Phase Lock Loop (PLL) System
* Easily choose your frequency LCD and buttons
* Freq range :76MHz~108MHz
* Power :1.5w OR 7w
* Ripple or harmonic waves: <= -60dB
* Tuning Step : 100khz
* Stability of Frequency: ±5ppm Less than 10ppm ( better system)
* Freq. Response: -55dB(100~5000Hz); -45dB(5000 ~ 15000Hz )
* Audio Input Connector: 3.5mm headphone connector
* Microphone jack;it can be connected wih the microphone
* RF output connector: TNC Female
* TNC Type antenna output
* Reduced harmonic ( clean signal )
Package Include:
* 1X FU-7C FM transmitter
Attention:

Connect the antenna first, then switch the power. If you do it reversely, the whole equipment could be burned!!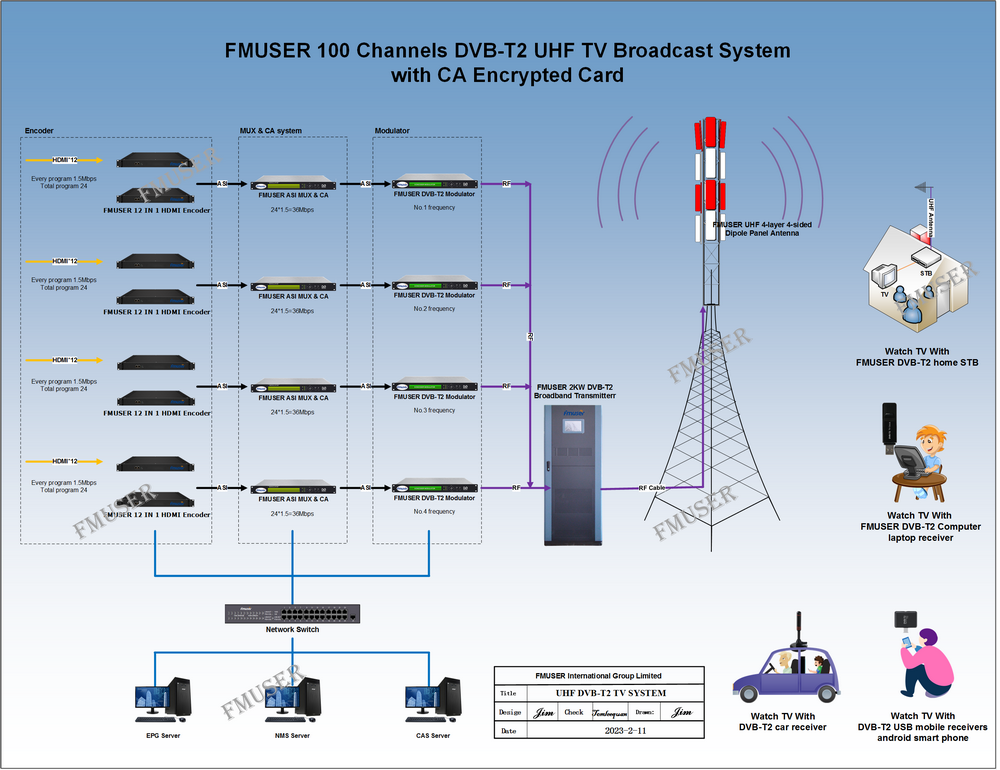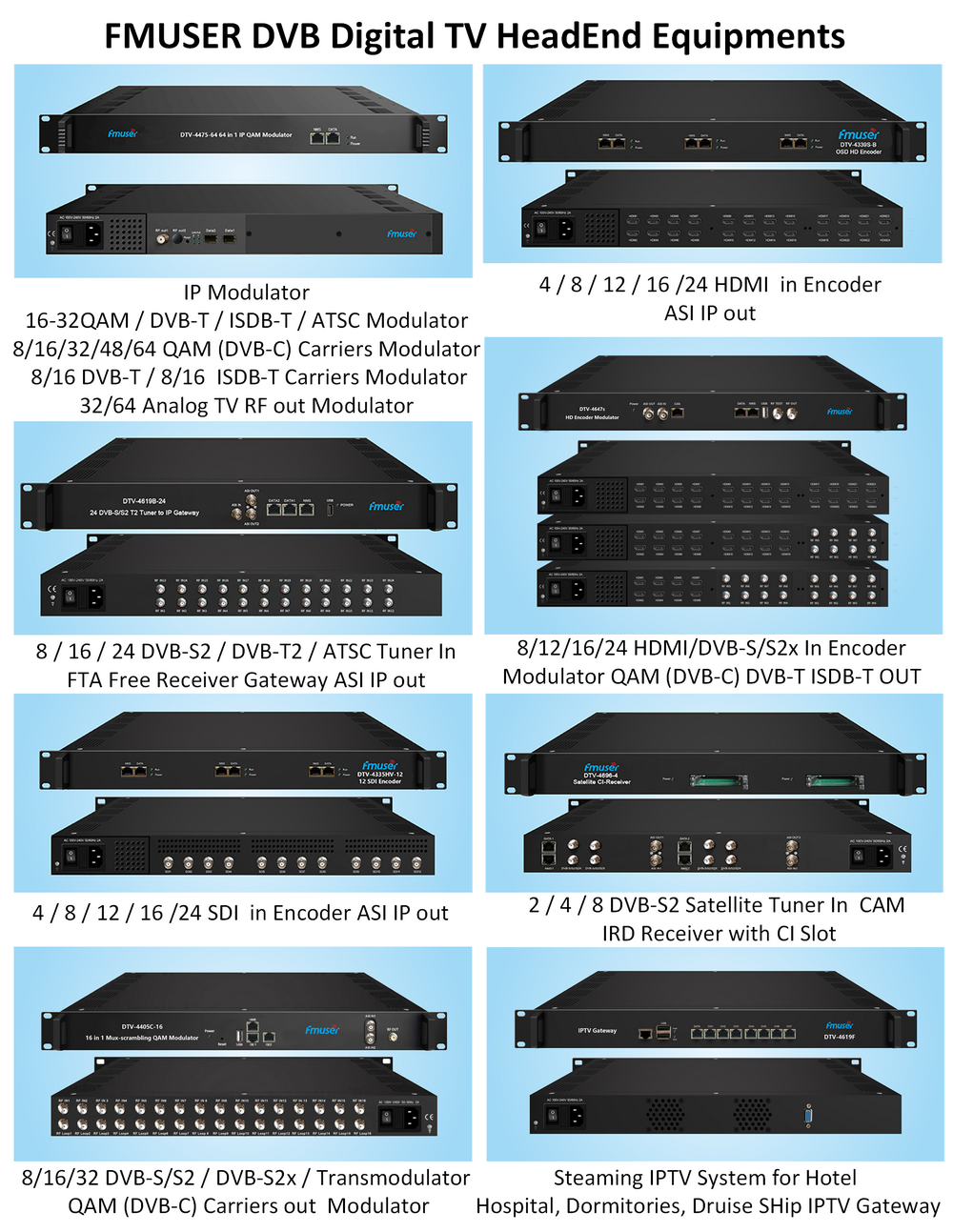 | | | | | | |
| --- | --- | --- | --- | --- | --- |
| Price(USD) | Qty(PCS) | Shipping(USD) | Total(USD) | Shipping Method | Payment |
| 69 | 1 | 14 | 83 | Airmail Shipping | |
Leave a message 
Message List