Products Category
Products Tags
Fmuser Sites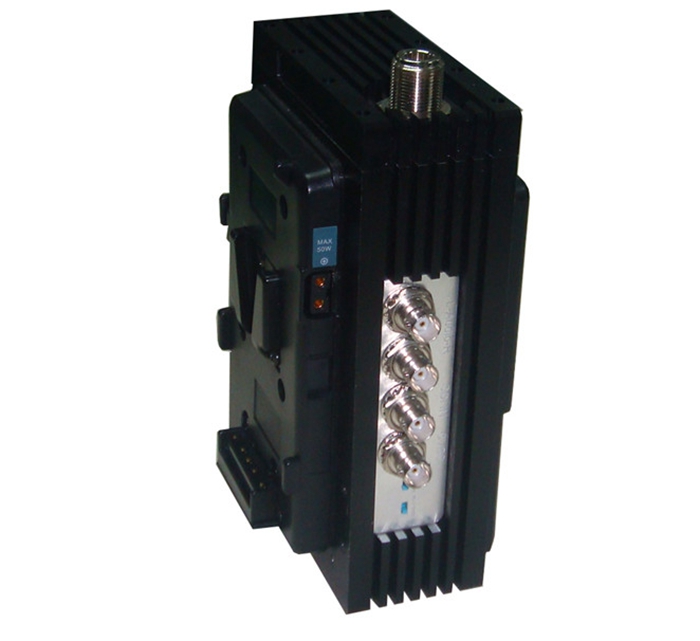 FMUSER FUTV-8201HE 1w 1KM Live News Interview UHF 720 SD SDI HDMI COFDM MPEG2 4 H.264 Transmitter for Camera
FUTV-8201HE 1w 1KM Live News Interview UHF 720 SD SDI HDMI COFDM MPEG2 4 H.264 Transmitter for Camera R: V20151130-10-53 Data sheet Input:CVBS, SDI Outline This product is a high performance and cost-effective, convenient transmitter. It combines with TV camera, and used for short-distance (1-3km) transmitting live image to the satellite communication bus then the satellite communication car transmit the A/V to the transmission station. It's convenient used for some far-away places where communication signal cannot directly cover it. Wireless digital image transmission system equipment with advanced OFDM modulation and demodulation techniques. Information enc
Detail
FMUSER has upgraded panel design of all CZE series to FU series, stay tuned for further updates!

 
| | | | | | |
| --- | --- | --- | --- | --- | --- |
| Price(USD) | Qty(PCS) | Shipping(USD) | Total(USD) | Shipping Method | Payment |
| 6000 | 1 | 0 | 6000 | DHL | |
FUTV-8201HE 1w 1KM Live News Interview UHF 720 SD SDI HDMI COFDM MPEG2 4 H.264 Transmitter for Camera
R: V20151130-10-53

Data sheet
Input:CVBS, SDI

Outline
This product is a high performance and cost-effective, convenient transmitter. It combines with TV camera, and used for short-distance (1-3km) transmitting live image to the satellite communication bus then the satellite communication car transmit the A/V to the transmission station. It's convenient used for some far-away places where communication signal cannot directly cover it. Wireless digital image transmission system equipment with advanced OFDM modulation and demodulation techniques. Information encoding and decoding technology, combined with digital image compression such as MPEG/2MPEG4/H.264 transmission technology which can achieve real-time report about video, voice, data, broadband multimedia services under high-speed mobile environment. Our products are mainly used in public security, fire protection, traffic police, civil air defense and other emergency, television transmission, city law enforcement, environmental monitoring, water flood, maritime surveillance inspections, Customs and Border Protection, terminal monitoring, oil security, mobile office.
Feature
·Support mobile transmission
·Strong Anti-multipath interference ability, strong non-line-of-sight transmission function
·High frequency amplifier adopts automatic control technology, energy saving.
·The use of advanced COFDM digital modulation and demodulation techniques ,as well as audio and video compression technologies to achieve high-quality transmission effects.
·Support large input voltagerange ,high efficiency ,and low power consumption
·Support CVBS and SDI input (optional)
·Small, portable , and easy to operate
·SD mode. Easy to carry and flexible in using . Applicable to the complex and volatile external environment terrain
·Real-time video transmission:
·High-speed mobile communication .
·With secure encryption, small size, light weight, high reliability easy installation , easy operation,support the work of the day.
·A maximum of 5 different channels can be simultaneously used in the same location.
Specification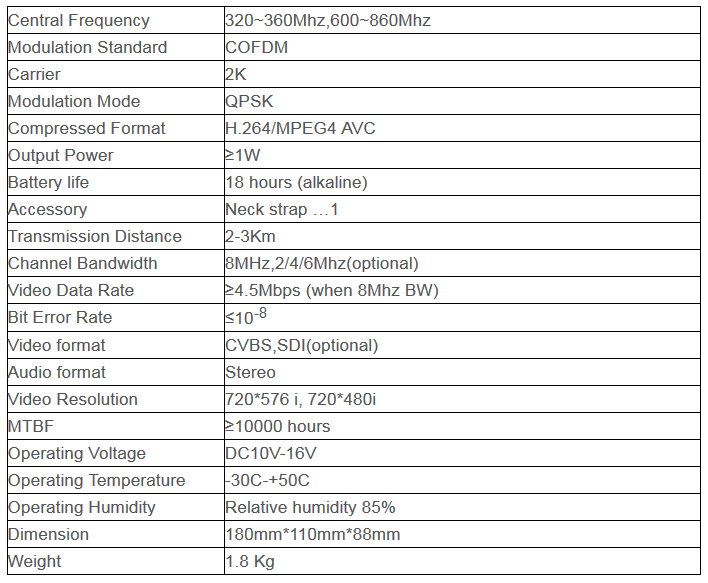 FMUSER has upgraded panel design of all CZE series to FU series, stay tuned for further updates!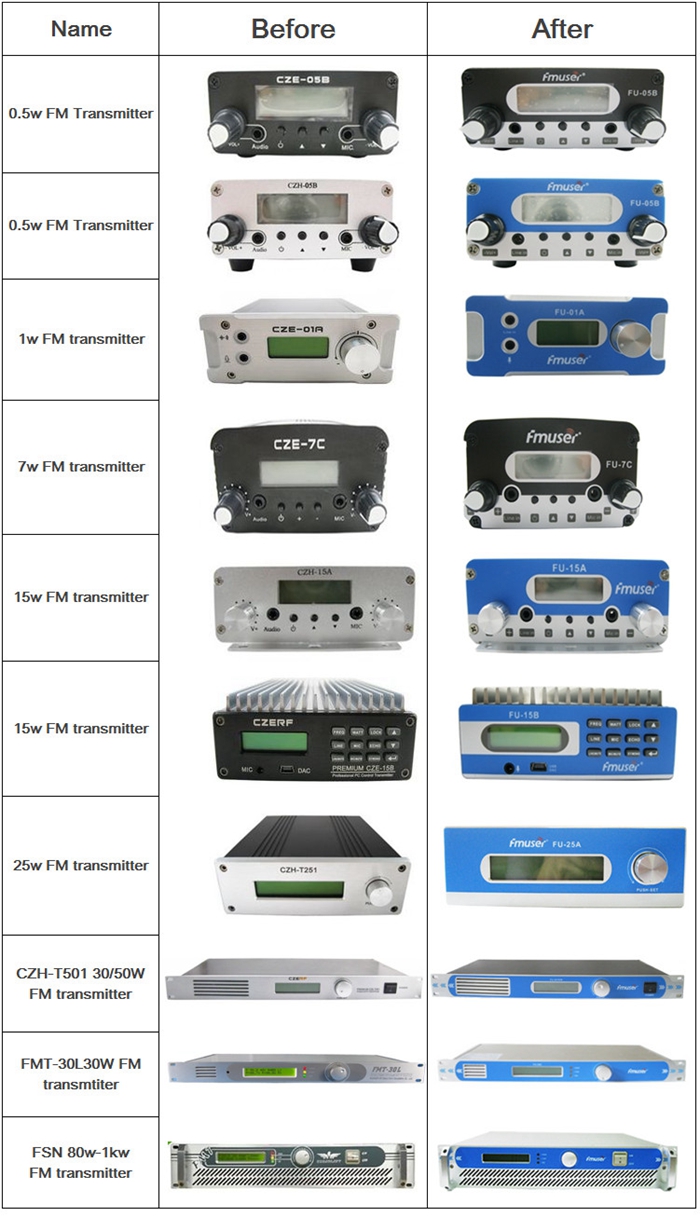 | | | | | | |
| --- | --- | --- | --- | --- | --- |
| Price(USD) | Qty(PCS) | Shipping(USD) | Total(USD) | Shipping Method | Payment |
| 6000 | 1 | 0 | 6000 | DHL | |
Leave a message 
Message List