Products Category
Products Tags
Fmuser Sites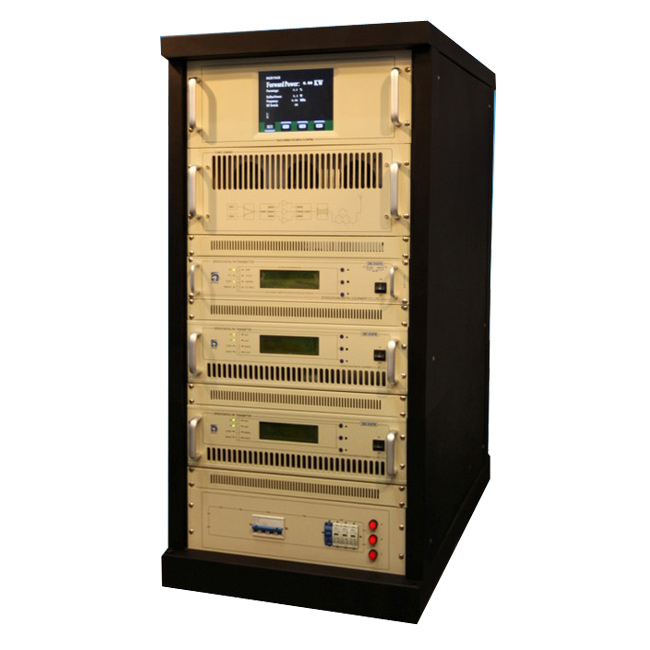 CZH618F-2KW Rack FM transmitter Professional 2KW FM radio broadcast for city radio station long coverage + 4 Bay FM-DV1 Dipole Antenna
CZH618F-2KW Rack FM transmitter Professional 2KW FM radio broadcast for city radio station long coverage + 4 Bay FM-DV1 Dipole Antenna CZH618F-2KW is a rack FM stereo broadcasting transmitter, it consists of one digital FM exciter, 2pcs of 1KW power amplifiers, one 2-way splitter, one 2-way combiner and one control and display unit. All these are installed in a 1.1-meter high 19-inch standard rack. It's easy to maintain. It is widely used for professional radio stations to transmit high quality FM radio programs. FM-DV1 Dipole Antenna Features: > Hearing similar to CD > All-digital technologies DSP+DDS > Built-in audio
Detail
FMUSER has upgraded panel design of all CZE series to FU series, stay tuned for further updates!

 
| | | | | | |
| --- | --- | --- | --- | --- | --- |
| Price(USD) | Qty(PCS) | Shipping(USD) | Total(USD) | Shipping Method | Payment |
| | 1 | | 0 | | inquire |


CZH618F-2KW Rack FM transmitter Professional 2KW FM radio broadcast for city radio station long coverage + 4 Bay FM-DV1 Dipole Antenna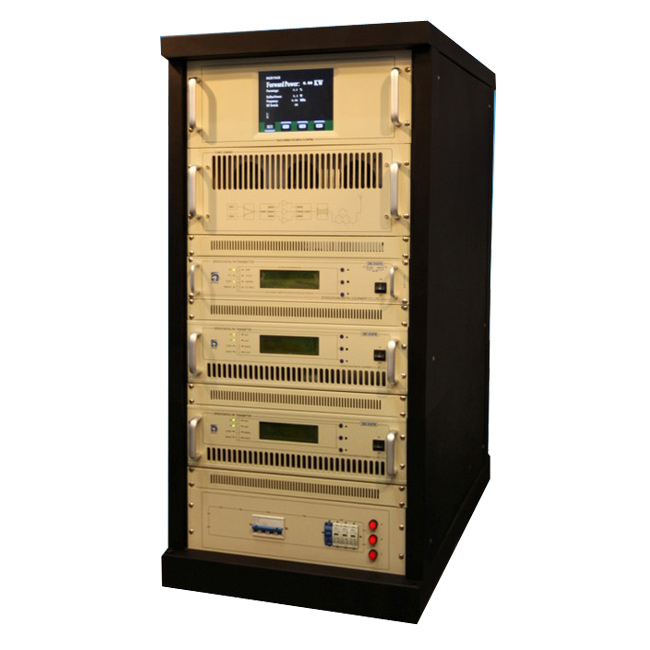 CZH618F-2KW is a rack FM stereo broadcasting transmitter, it consists of one digital FM exciter, 2pcs of 1KW power amplifiers, one 2-way splitter, one 2-way combiner and one control and display unit. All these are installed in a 1.1-meter high 19-inch standard rack. It's easy to maintain. It is widely used for professional radio stations to transmit high quality FM radio programs.
Features:
> Hearing similar to CD
> All-digital technologies DSP+DDS
> Built-in audio signal limiter
> Analog and digital (AES/EBU) audio signal input directly.
>AGC circuit can keep the Output Power stability.
> 8-inch Color LCD with touch panel displays all the parameters in real time.
> Communication Interface by RS232 for remote
> Five kinds of protections for the security
>Stainless steel cabinet
>1.1-meter Height 19-inch standard rack
> Easy to maintain
> High performance and low price

Technical Specification:
* Frequency Range: 87.0MHz~108.0MHz
* Frequency Setting step: 10KHz
* Carrier Frequency precision: ±200Hz
* Residual Wave Radiation:≥65dBc
* Audio Input Impedance: 600Ω, Balance
* Stereo Separation: 55dB
* Audio Input Level: ±10dBm, step 0.01dB
* S/N: ≥75dB (10H~15kHz, 100%)
*Audio Harmonic Distortion: <0.1%
* Audio response:±0.05dB (10Hz~15KHz)
* Output Load Impedance:50Ω
* Output Power: 0~2000W
* Pre-emphasis:0μS, 50μS, 75μS
* Deviation: ±75kHz
* Pilot Frequency: 19kHz±1Hz
* Pilot Signal Modulation: 8%~10%
* Sub-carrier Suppression: ≥65dB
* RF Output Interface:7/16′(female) or 7/8′Flange
* Size: 1.1-meter, 19-inch standard rack
* Antenna Gain: 7.5dB
* Weight:180KG
Package:
1* CZH618F-2KW 2000W FM Transmitter
4* FM-DV1 Dipole Antenna
Attention:
The shipping cost was roughly calculated, please consult us the freight before placing order.
FMUSER has upgraded panel design of all CZE series to FU series, stay tuned for further updates!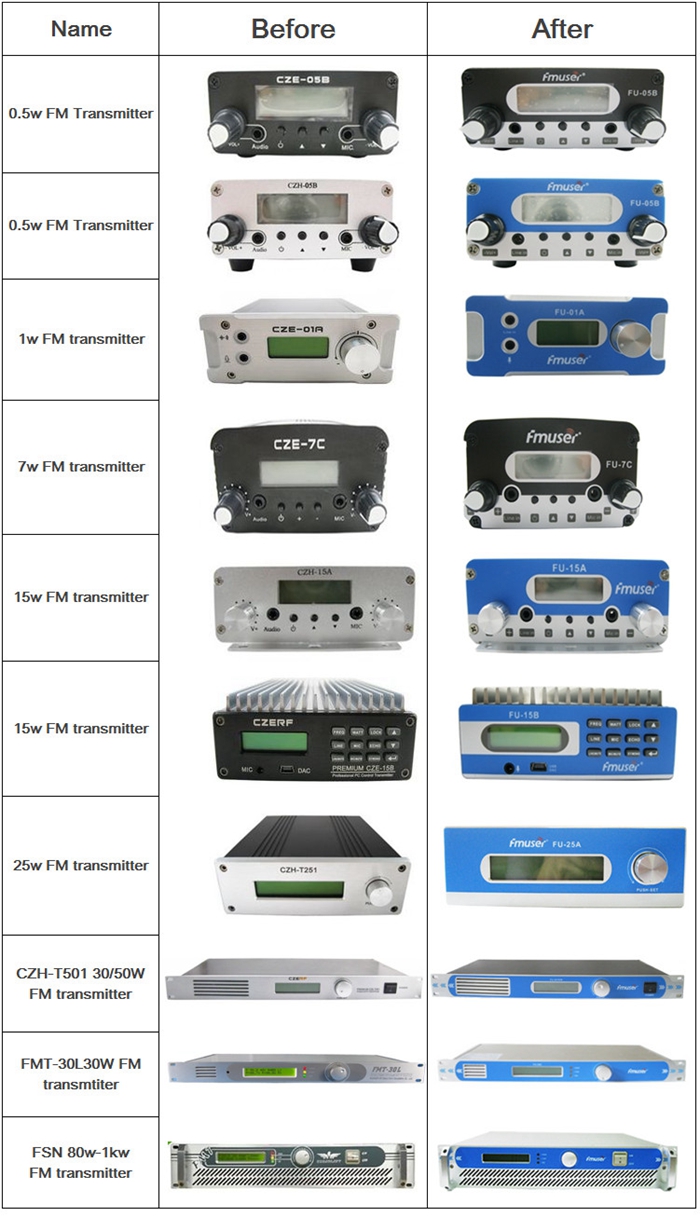 | | | | | | |
| --- | --- | --- | --- | --- | --- |
| Price(USD) | Qty(PCS) | Shipping(USD) | Total(USD) | Shipping Method | Payment |
| | 1 | | 0 | | inquire |
Leave a message 
Message List