Products Category
Products Tags
Fmuser Sites
MIPA 2012
Date:2020/1/13 17:58:35 Hits: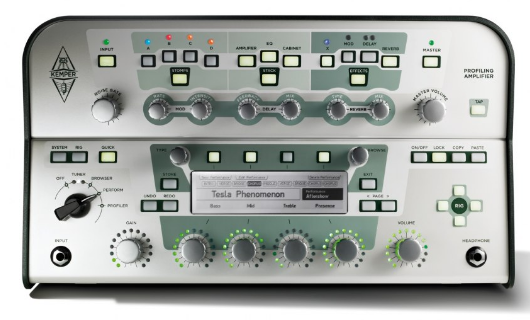 At a ceremony held on March 22, the 13th annual MIPAs (Musikmesse International Press Award) were presented to the industry. For the MIPAs, journalists from more than 100 magazines vote for the best music and pro audio equipment of the year in more than 40 categories.
Congratulations to all of the companies from the Sweetwater family who walked away with awards!
Best Innovative Product
Kemper Profiling Amplifier (Now also available in black!)
BASS
Bass Amp — Fender Super Bassman
Bass Cabinet — Ampeg PN-410HLF
DRUMS
Acoustic Drums — Tama SLP Sound Lab Project snare drums
Cymbals — Zildjian K Constantinople Renaissance Ride
Drum Hardware — DW 9900 Air Lift Tom Stand
Drumheads — Remo X14
Drumsticks — Vic Firth Gavin Harrison Signature Sticks
Electronic Drums — Roland V-Drums TD-30
GUITAR
Electric Guitar — PRS SC58
Acoustic Guitar — Yamaha AC3M
Guitar Amp Combo — Yamaha THR10
Guitar Effects — TC Electronic TonePrint series
Pickups — Seymour Duncan Zephyr Silver Pickups
Acoustic Guitar Amp — Fishman Loudbox Artist
Strings — D'Addario XL Pure Nickel Electric
KEYBOARDS/SOFTWARE
Synthesizer Hardware — Roland Jupiter-80
Stage Piano — Clavia Nord Piano 2
Keyboard Workstation — Korg Kronos
Controller Keyboard — Akai Professional MAX49
Software Instruments — Native Instruments Komplete 8
Organ/Portable Keyboard — Hammond SK series
Live Perfomance Tool — Native Instruments Maschine
PRO AUDIO
Portable Sound — Yamaha DXR/DXS series
PA-System — JBL VTX
Live Microphone/IEM/Wireless Systems — Sennheiser SK5212
Sound System Technologies — Yamaha StageMix/iPad
STUDIO
Studio Monitor (Nearfield) — Focal SM9
Recording Software — Avid Pro Tools 10
Recording Hardware — Universal Audio Apollo
Mixing Desk (Project Studio) — PreSonus StudioLive
Field Recorder — Zoom H2n
DAW Controller — Akai Professional MPC Studio
Leave a message
Message List