Products Category
Products Tags
Fmuser Sites
FMUSER FUTV-9422 (400Watt) UHF MUDS Broadband HD SD MPEG2 4 H.264 DVB-T TV broadcast Transmitter SFN ISDB-T solid amplifier
FUTV-9422 (400Watt) UHF MUDS Broadband HD SD MPEG2 4 H.264 DVB-T TV broadcast Transmitter SFN ISDB-T solid amplifier R: V20151130-11-16 Data sheet User Manual Input:Tuner Output:DVB-C Outline FUTV-9422 is a professional DVB-T digital transmitter newly developed by FMUSER, which gives medium (500W) and sustained power output. Its compact structure design has greatly saved space for your room. It supports SFN and MFN network mode, output with both signal carrier mode and multi carrier mode, and supports signal channel and broadband transmission. The frequency range of FUTV-9422 is from 470MHz~566MHz, 606MHz~806MHz. This transmitter has a very high linear and high re
Detail

| | | | | | |
| --- | --- | --- | --- | --- | --- |
| Price(USD) | Qty(PCS) | Shipping(USD) | Total(USD) | Shipping Method | Payment |
| 16500 | 1 | 0 | 16500 | DHL | |
FUTV-9422 (400Watt) UHF MUDS Broadband HD SD MPEG2 4 H.264 DVB-T TV broadcast Transmitter SFN ISDB
-T solid amplifier
R: V20151130-11-16

Data sheet

User Manual
Input:Tuner
Output:DVB-C
Outline
FUTV-9422 is a professional DVB-T digital transmitter newly developed by FMUSER, which gives medium (500W) and sustained power output. Its compact structure design has greatly saved space for your room. It supports SFN and MFN network mode, output with both signal carrier mode and multi carrier mode, and supports signal channel and broadband transmission.
The frequency range of FUTV-9422 is from 470MHz~566MHz, 606MHz~806MHz. This transmitter has a very high linear and high reliability as it takes high gain and high linear LDMOS tube amplifier module. Furthermore, it supports AGC function to keep sustained power output.

FUTV-9422 500W DVB-T digital transmitter can be widely used in HD/SD digital TV signal transmitting and broadcasting system.
Features
·Enhanced signal transmission quality
·Intelligent and modularized amplifier unit, takes high power gain and high linear LDMOS tube amplifier module design
·Low power consumption and super linear design to improve the transmission power, and reduce the nonlinear distortion
·Support AGC function with sustained power output to allow the transmitter a good stability and reliability
·Support MFN and SFN system
·Have the fault diagnosis function
·Full digital front panel control, easy operation.
·LED on the front panel support alarm and signal monitor
·Stabilized-power supply with wide range of voltage and high efficiency
·Amplifier and switching power supply one-for-one configuration, connect directly to each other, reducing wired loss
·Cooling system with low consumption and low noise
·Multi lightning protection measures, good protection for whole equipment.
·24-hour working unmanned, user friendly design
·Easy to install, elegant appearance
Appearance and Illustration
Pre-Exciter Front Panel Illustration
Pre-Exciter back Panel Illustration
Power Amplifier front Panel Illustration
Power Amplifier back Panel Illustration
Monitor Unit Back Panel Illustration
Filter Illustration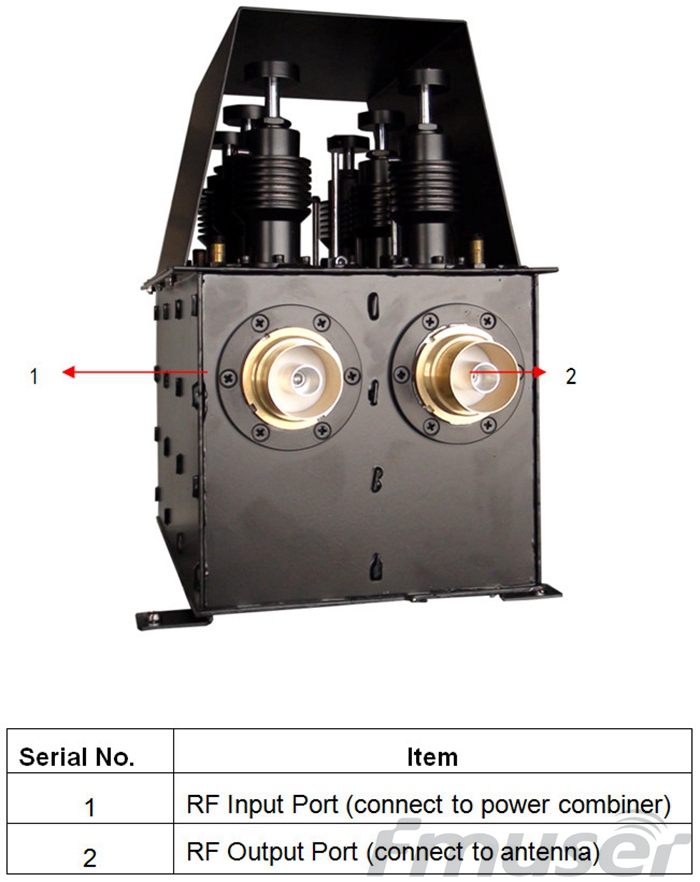 Power Supply (for power amplifiers)
Front Panel Illustration
2-in-1 Power Combiner Illustration
Power Distributor Illustration
Specifications
Basic Parameters

System standard

DVB-T/DVB-C/MPEG-2

Modulation Mode

QAM4/16/32/64

Frequency Range

470MHz~806MHz

output rating

400W

Output characteristic impedance

50 Ohm

variation of output power

±0.25dB

In-band stray

≤-60dBc

Out-of-band suppression

≥65dBc

Input

frequency

470MHz~806MHz

Input Level

-20 dBm±3dB

Input reflection loss

≥15dB

Input Interface

'N'

Output

RF output power

400W

Output frequency

470MHz~806MHz

Output impedance

50 Ohm

frequency response

±0.75dB

Shoulder level

≥36dBatcentral freqnencyIF±4.2MHz

output reflection loss

≥20dB

Output interface

1-5/8 EIA

Environment condition

Working temperature

-20~+50C

Storage temperature

-30~+75C

Relatively humidity

<95%(25C no condensation

Cooling mode

inside cooling fan

atm press

86~106kPa

power supply

AC,220V±10%/50Hz

Machine room requirement

less dust,no shake

Working temperature

-20~+50C
Optical signal parameter
| | | |
| --- | --- | --- |
| parameters | unit | Technical index |
| Optical wavelength | nm | 1100-1600 |
| norminal optical input power | dBm | -1 |
| Input optical power range | dBm | -7~+3 |
| Max input optical power | dBm | +3 |
| Optical interface | | FC/APC |
| optical reflection loss | dB | ≥45 |
| output reflection loss | dB | ≥12 |
| inband flatness | dB | ≤±0.5 |
Monitoring Unit Operation
Alarm Interface
Order Information
| | |
| --- | --- |
| Model | Description |
| FUTV-9422(200W-I) | 200W Indoor |
| FUTV-9422(200W-O) | 200W Outdoor |
| FUTV-9422(300W-I) | 300W Indoor |
| FUTV-9422(400W-I) | 400W Indoor |
| FUTV-9422(500W-I) | 500W Indoor |
| FUTV-9422(600W-I) | 600W Indoor |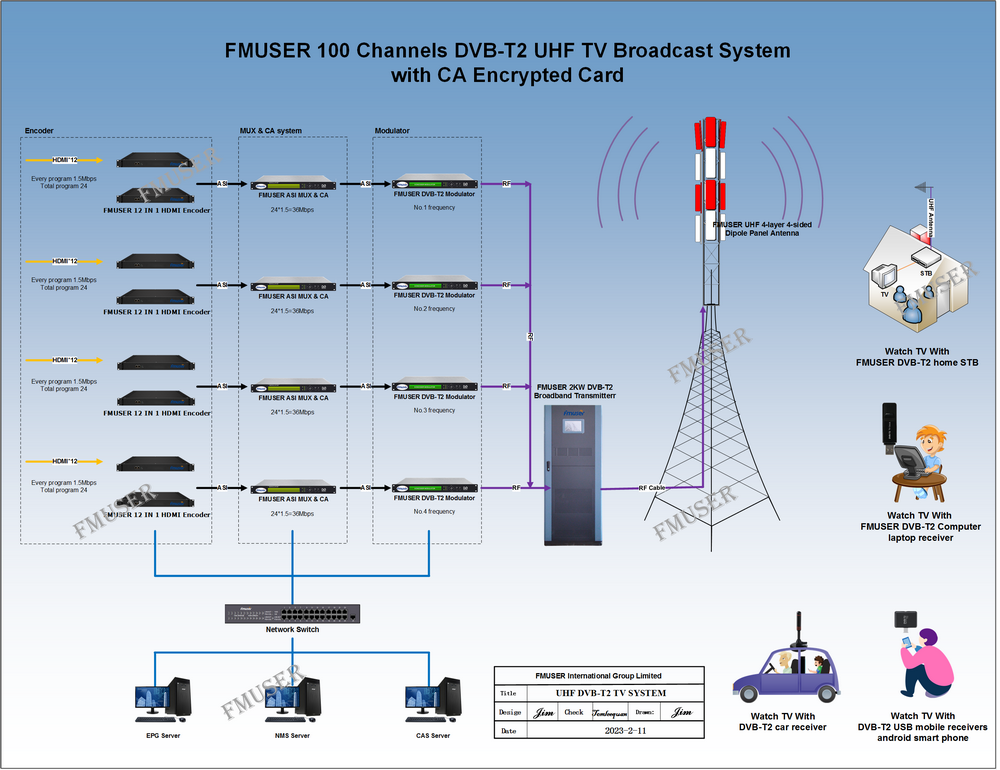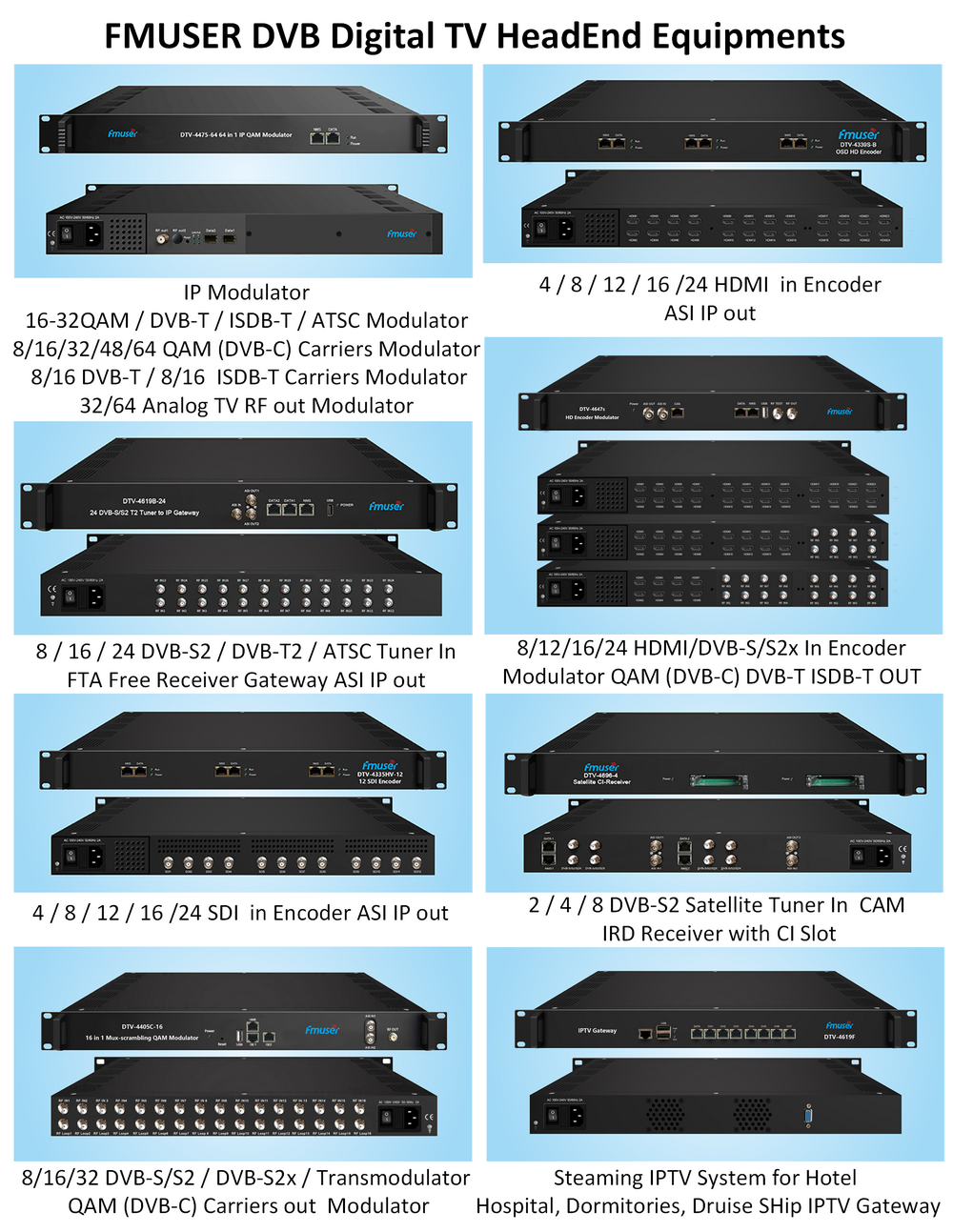 | | | | | | |
| --- | --- | --- | --- | --- | --- |
| Price(USD) | Qty(PCS) | Shipping(USD) | Total(USD) | Shipping Method | Payment |
| 16500 | 1 | 0 | 16500 | DHL | |
Leave a message 
Message List