Products Category
Products Tags
Fmuser Sites
FMUSER Shure Beta 58A Dynamic Stage & Broadcast Vocal Mic Beta58 Esteemed vocal microphone
FMUSER Shure Beta 58A Dynamic Stage & Broadcast Vocal Mic Beta58 Esteemed vocal microphone The Shure BETA®58A is a high-output supercardioid dynamic vocal microphone designed for professional sound reinforcement and project studio recording. It has become a leading choice among vocalists and touring professionals worldwide. The Beta 58A maintains a true supercardioid pattern throughout its frequency range. The Beta 58A has a shaped frequency response that is ideal for close-up vocals. The superb performance of this microphone is not affected by rough handling because of its rugged construction, proven shock mount system, and hardened steel mesh grille. Description Frequency response tailored for vocals, with bright
Detail
FMUSER has upgraded panel design of all CZE series to FU series, stay tuned for further updates!

 
| | | | | | |
| --- | --- | --- | --- | --- | --- |
| Price(USD) | Qty(PCS) | Shipping(USD) | Total(USD) | Shipping Method | Payment |
| 150 | 1 | 35 | 185 | DHL | |
FMUSER Shure Beta 58A Dynamic Stage & Broadcast Vocal Mic Beta58 Esteemed vocal microphone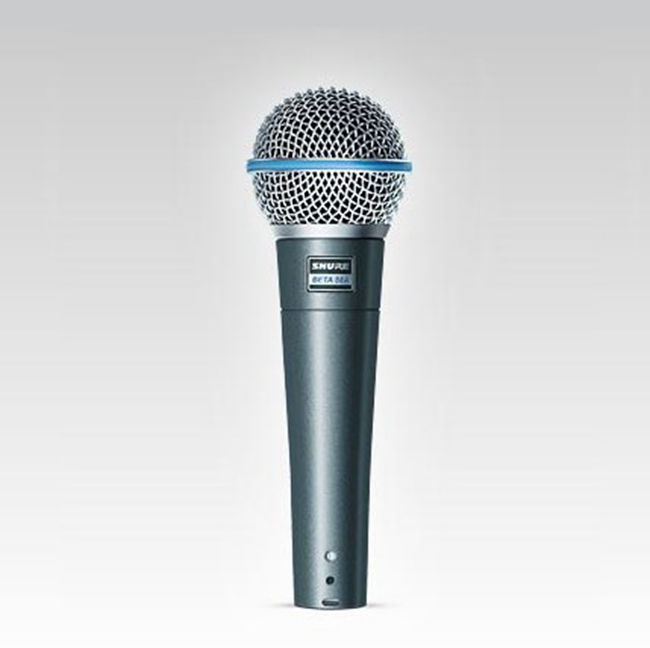 The Shure BETA®58A is a high-output supercardioid dynamic vocal microphone designed for professional sound reinforcement and project studio recording. It has become a leading choice among vocalists and touring professionals worldwide.

The Beta 58A maintains a true supercardioid pattern throughout its frequency range. The Beta 58A has a shaped frequency response that is ideal for close-up vocals. The superb performance of this microphone is not affected by rough handling because of its rugged construction, proven shock mount system, and hardened steel mesh grille.

Description
Frequency response tailored for vocals, with brightened midrange and bass rolloff to control proximity effect
Uniform supercardioid pattern for high gain before feedback and superior rejection of off–axis sound
Neodymium magnet for high signal–to–noise output
Hardened steel mesh grille that resists wear and abuse
Advanced pneumatic shock mount system that minimizes transmission of mechanical noise and vibration
Minimally effected by varying load impedance
Legendary Shure quality and reliability
Product Identifiers
Brand:Shure
Model:BETA 58A
MPN:58A4PACK, beta 58a
UPC:042406054720, 042406199599, 042406246132, 042406246798, 042406252829, 042406252942, 042406262330, 424060547204

Key Features
Connectivity: Cable
Professional Compatibility: Musical Instruments, Performance, Recording
Sound Mode: Mono
Type: Dynamic Microphone
Usage: Professional
Impedance: 150 ohms
Polar Pattern: Supercardioid, rotationally symmetrical about microphone axis, uniform with frequency.
Output Level: Open Circuit Voltage: -51.5 dBV/Pa* (2.6 mV) *1 Pa = 94 dB SPL
Frequency Response: 50 - 16000 Hz
Plug Type: XLR
Max. Transmit Range: 1600 ft. /487.68 m
Battery Life: 8 Hours
Built In On/Off Switch With On/Off Switch
Cable Length: 25 ft.
Weight: 9.92 oz

Package Includes.
1.Genuine Shure Beta58A Dynamic Microphone
2.26A21 Leatherette Carry Pouch
3.5/8 to 3/8" (Euro) Thread Adapter For Mic Clip
4.Velcro Cable Tie
5.Warranty Registration cards
6.User Manual
7.Shure Bumper Sticker

FMUSER has upgraded panel design of all CZE series to FU series, stay tuned for further updates!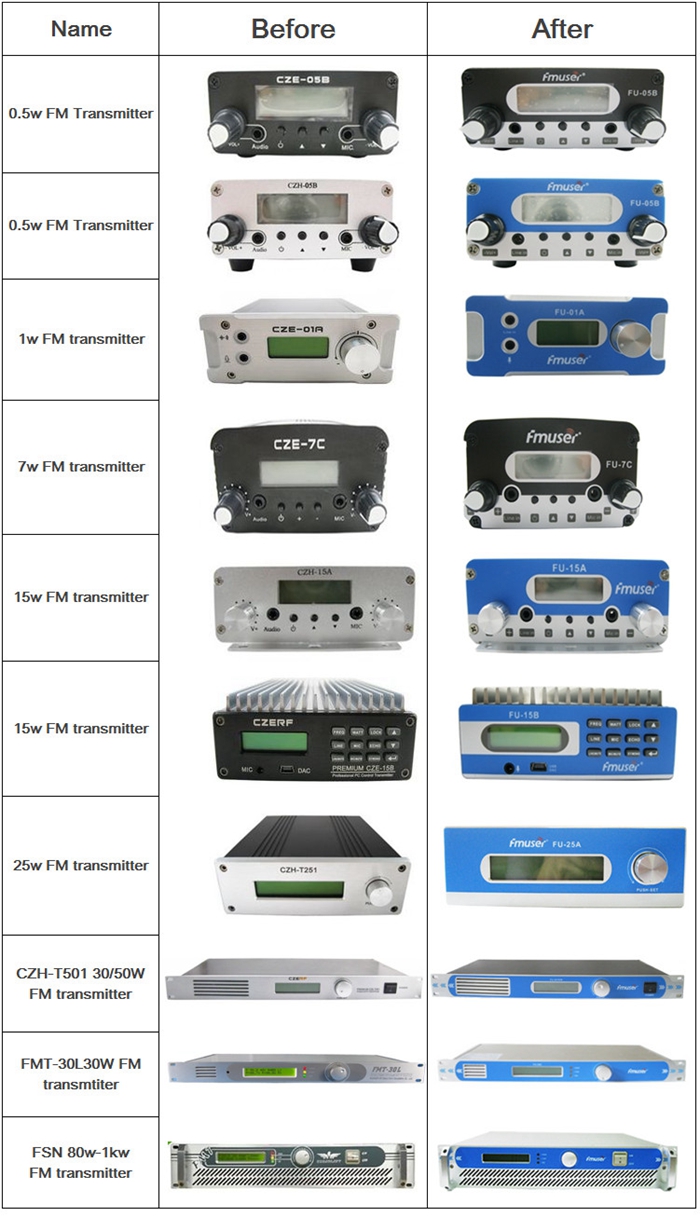 | | | | | | |
| --- | --- | --- | --- | --- | --- |
| Price(USD) | Qty(PCS) | Shipping(USD) | Total(USD) | Shipping Method | Payment |
| 150 | 1 | 35 | 185 | DHL | |
Leave a message 
Message List