Products Category
Products Tags
Fmuser Sites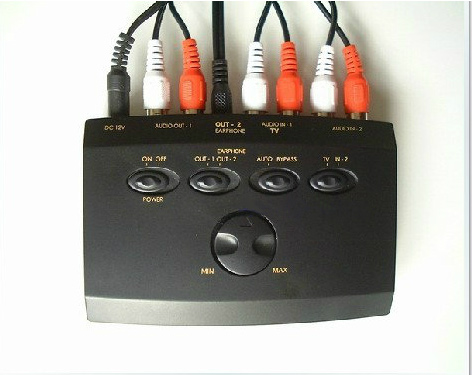 FMUSER VR-TV Auto volume level controller BEST SOUND for Family TV Home video Theater home audio amplifier
FMUSER VR-TV Auto volume level controller BEST SOUND for Family TV Home video Theater home audio amplifier VR-TV is auto real-time volume regulator for household TV (computer). Its advanced audio frequency signal processing technology adjusts volume automatically after one setting, so consistent volume will be gained no matter what its audio frequency source is. It can access one or two groups of sources with stereo RCA plugs, like satellite TV set-top-box (STB) or cable digital TV STB, DVD player, Karaoke-On-Demand (KOD) player (Karaoke player, Karaoke machine, Jukebox)and computer. Any two of those audio outputs are sent to two input interfaces on VR-TV. This machine has one RCA
Detail
FMUSER has upgraded panel design of all CZE series to FU series, stay tuned for further updates!

 
| | | | | | |
| --- | --- | --- | --- | --- | --- |
| Price(USD) | Qty(PCS) | Shipping(USD) | Total(USD) | Shipping Method | Payment |
| 45 | 1 | 28 | 73 | DHL | |

FMUSER VR-TV Auto volume level controller BEST SOUND for Family TV Home video Theater home audio amplifier
VR-TV is auto real-time volume regulator for household TV (computer). Its advanced audio frequency signal processing technology adjusts volume automatically after one setting, so consistent volume will be gained no matter what its audio frequency source is. It can access one or two groups of sources with stereo RCA plugs, like satellite TV set-top-box (STB) or cable digital TV STB, DVD player, Karaoke-On-Demand (KOD) player (Karaoke player, Karaoke machine, Jukebox)and computer. Any two of those audio outputs are sent to two input interfaces on VR-TV. This machine has one RCA output interface and one 3.5mm stereo output interface, which are selected by the switch on top and then sent to TV or power amplifier, multimedia loudspeaker and earphone. VR-TV takes sampling and controls the outputs for both left and right tracks; it will amplify 10dB automatically if the sound signal is too small, and attenuate at least 32dB if the sound signal is too big. It has power switch, BYPASS switch, input one-out-of-two switch, output one-out-of-two switch, power indicator, round volume knob on the top of VR-TV. This machine is serially connected with player or TV (or computer's multimedia active loudspeaker), so the volume can be regulated automatically during switching stations, videos, songs or ads. It has auto balance function for left and right track and input buffering function. Audio output is adjustable among 0-0.7V and its auto balance range is 0.05V-7V while keeping music dynamic. This machine can be placed on the top of other chassis and get electricity from power adaptor. If it works together with computer, its round output volume knob on its top is used to adjust the output volume without changing any computer setting. Setting: When installation, keep maximizing the output volume of satellite or digital TV STB, hard disk player, DVD player, KOD player, computer, MP3 player, video game console and ad player without any distortion to get best dynamic music and stable and balanced volume .
Features:
User:professional stereo &broadcast
Input Jack:2groups
Output Jack: 2groups
Power switch:yes
Auto amplification:Volume is kept stable if input is over 0.03V,
max amplification:20dB
Auto attenuation:16dB,volume is kept stable when input is below 7V
By pass:selectable
Output:0-0.7Vrms adjustable
Defeat noise:No
Media equipment:KARAOKE player,PA system,broadcast TV system,TV STB,satellite TV,DVD player,PC,laptop
Power amplifier:Large power amplifier
Dimesion:129*89*32mm
Power adaptor:yes
Connection wires:2types of audio wires(removable)
Package:
1*VR-TV Auto volume level controller
FMUSER has upgraded panel design of all CZE series to FU series, stay tuned for further updates!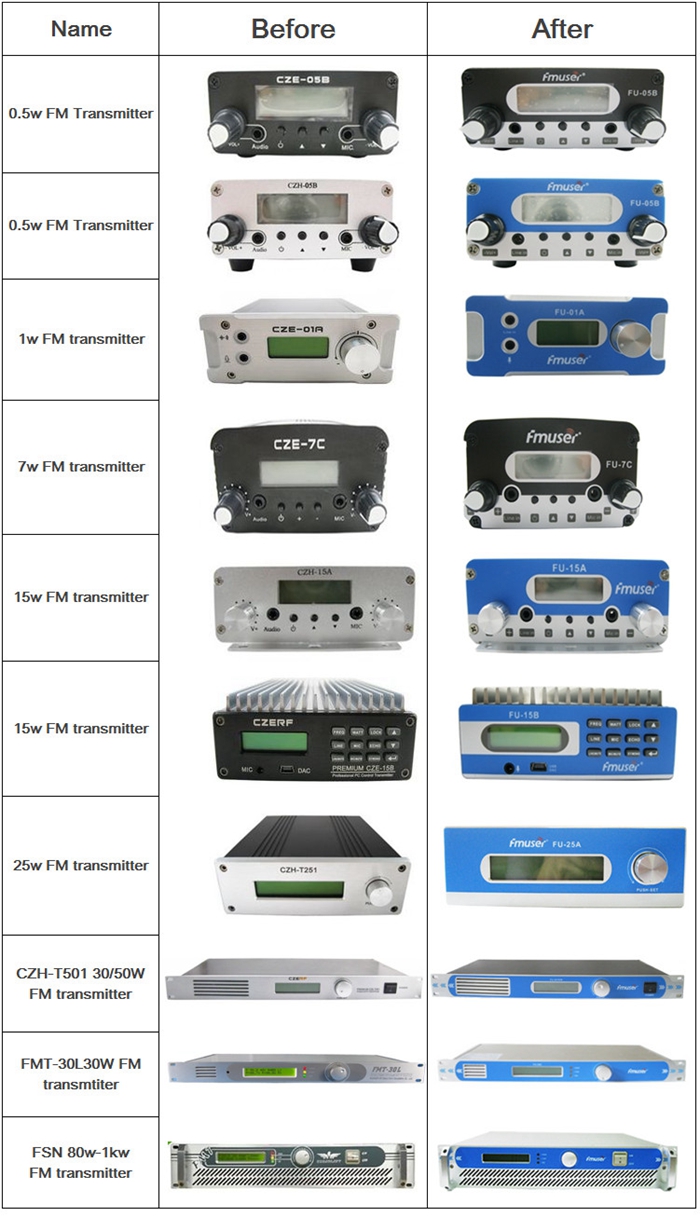 | | | | | | |
| --- | --- | --- | --- | --- | --- |
| Price(USD) | Qty(PCS) | Shipping(USD) | Total(USD) | Shipping Method | Payment |
| 45 | 1 | 28 | 73 | DHL | |
Leave a message 
Message List