Products Category
Products Tags
Fmuser Sites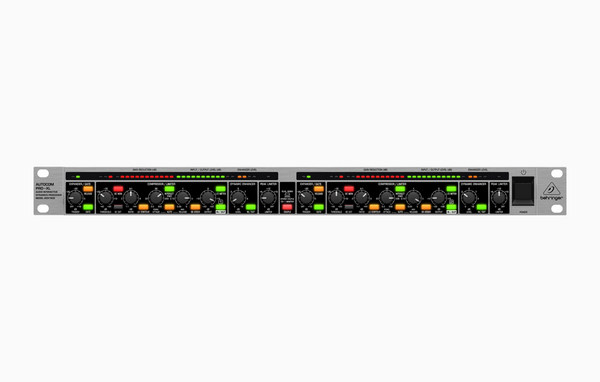 FMUSER Behringer High Class 2-Channel Expander/Gate/Compressor/Peak Limiter Audio Processor
FMUSER Reference-Class 2-Channel Expander/Gate/Compressor/Peak Limiter Audio Processor This item will work on both 110V and 220V/240V power systems or does not need power. This item is will work perfectly anywhere in the world. This audio processor is everything you need for studio quality vocal processing packed into one amazing unit. This Autocom Pro XL Compressor is a dual channel compressor/limiter/expander that will increase vocal presence and energy, compress mono or stereo signals without loss of high frequencies, and minimize dangerous signal peaks. Integrated dynamic enhancer, de-esser, and low contour filter provide the utmost in signal enrichment. This audio processor
Detail
FMUSER has upgraded panel design of all CZE series to FU series, stay tuned for further updates!

 
| | | | | | |
| --- | --- | --- | --- | --- | --- |
| Price(USD) | Qty(PCS) | Shipping(USD) | Total(USD) | Shipping Method | Payment |
| 228 | 1 | 75 | 303 | DHL | |
FMUSER Reference-Class 2-Channel Expander/Gate/Compressor/Peak Limiter Audio Processor
This item will work on both 110V and 220V/240V power systems or does not need power. This item is will work perfectly anywhere in the world. This audio processor is everything you need for studio quality vocal processing packed into one amazing unit.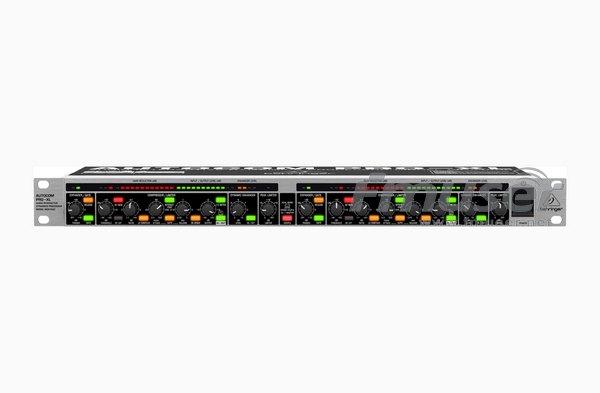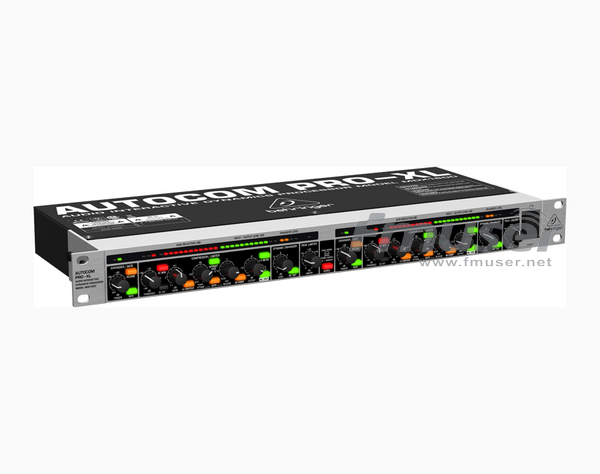 This Autocom Pro XL Compressor is a dual channel compressor/limiter/expander that will increase vocal presence and energy, compress mono or stereo signals without loss of high frequencies, and minimize dangerous signal peaks. Integrated dynamic enhancer, de-esser, and low contour filter provide the utmost in signal enrichment.
This audio processor features a stereo dynamic processor with couple function, auto and manual mode compression, and separate IRC expander/gate. Has accurate 12 point meters for in/out level and gain reduction, switchable +4dBu or -10dBV operating level, sidechain I/O, and servo balanced XLR and 1/4" input/output connections.

This audio processor does all of this, whilst fitting comfortably into a single rach space.
Features:

* Switchable IKA (Interactive Knee Adaptation) program adaptive compression circuitry combines hard knee and soft knee characteristics
* Adjustable dynamic enhancer with level meter for lively audio even with heavy compression
* IGC (Interactive Gain Control) peak limiting circuitry combines clipper and program limiter
* Switchable de-esser removes excessive sibilance from your vocal tracks
* IRC (Interactive Ratio Control) expander/gate circuitry for virtually inaudible noise suppression
* Automatically or manually adjustable attack and release times
* Switchable low contour filter prevents "pumping" due to low frequency dominated compression
* Stereo couple function with independent output level settings
* Switchable side chain input with monitor function
* Separate 12 segment LED meters for input/output levels and gain reduction
* Dedicated "traffic light" threshold and enhancer level displays
* Servo balanced inputs and outputs with 1/4" TRS and gold plated XLR connectors

Package:
1*high quality Audio Processor
FMUSER has upgraded panel design of all CZE series to FU series, stay tuned for further updates!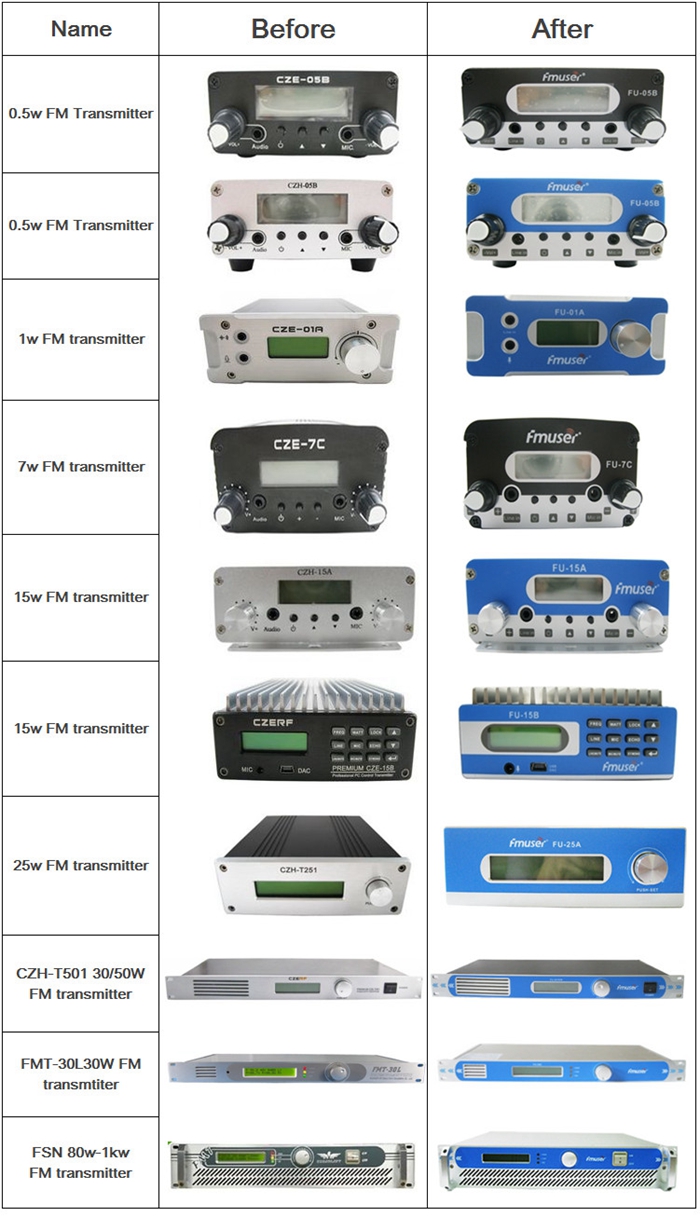 | | | | | | |
| --- | --- | --- | --- | --- | --- |
| Price(USD) | Qty(PCS) | Shipping(USD) | Total(USD) | Shipping Method | Payment |
| 228 | 1 | 75 | 303 | DHL | |
Leave a message 
Message List