Products Category
Products Tags
Fmuser Sites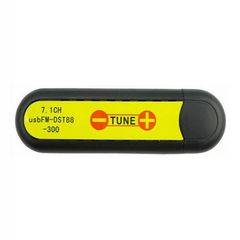 FMUSER FM-300U USB FM Radio transmitter HI-FI Stereo 7.1 channel 76-108mhz
FMUSER FM-300U USB FM Radio transmitter HI-FI Stereo 7.1 channel 76-108mhz wireless transmitter 300meters range This is a new transmitter mini in size and can play by inserting through USB,it is very portable and can be used in many areas. It has built-in antenna, broadcasts in 7.1 channel, covering all frequencies. It's very strong in broadcasting and can go through walls. The range of this transmitter is about 300meters ideally. Technical Specification: 1. Dimensions: 90X25X11 mm 2. Product Net Weight: about 15 grams 3. Operating voltage: USB 5V +/-10% 4. Working current: about 100mA 5. Transmit power: 50mW 6. Transmitting frequency: 76 ~ 108MHz 7. Stepped Frequency: 100KHz/1MHz 8. Frequency accuracy: 15PPM PLL
Detail
FMUSER has upgraded panel design of all CZE series to FU series, stay tuned for further updates!

 
| | | | | | |
| --- | --- | --- | --- | --- | --- |
| Price(USD) | Qty(PCS) | Shipping(USD) | Total(USD) | Shipping Method | Payment |
| 50 | 1 | 0 | 50 | Airmail shipping | |
FMUSER FM-300U USB FM Radio transmitter HI-FI Stereo 7.1 channel 76-108mhz wireless transmitter 300meters range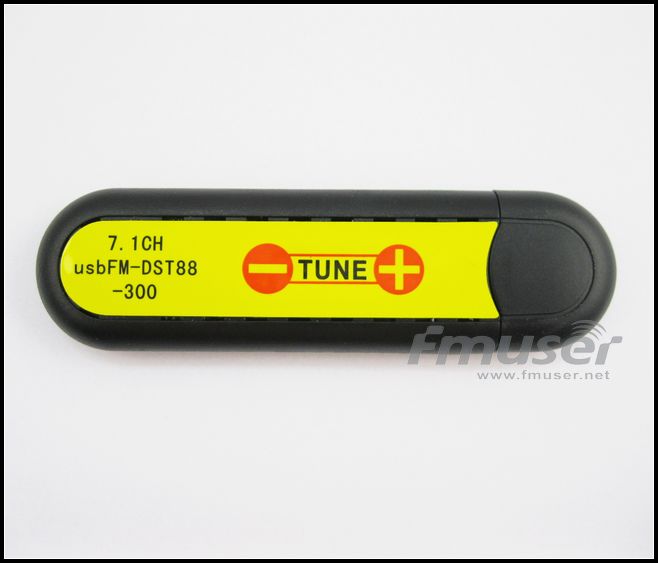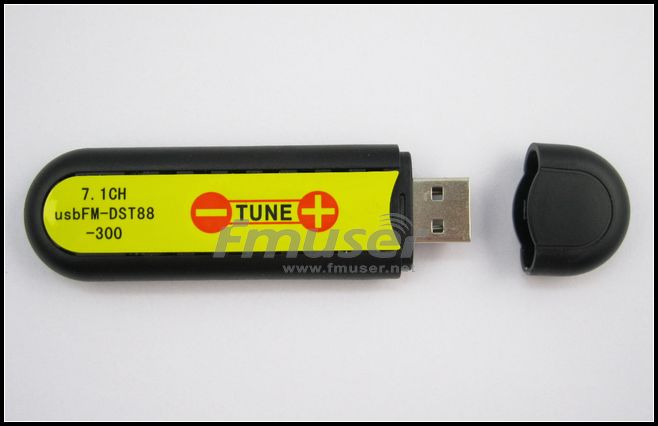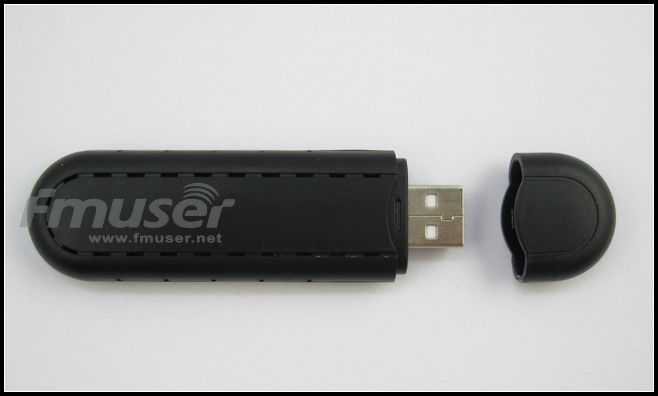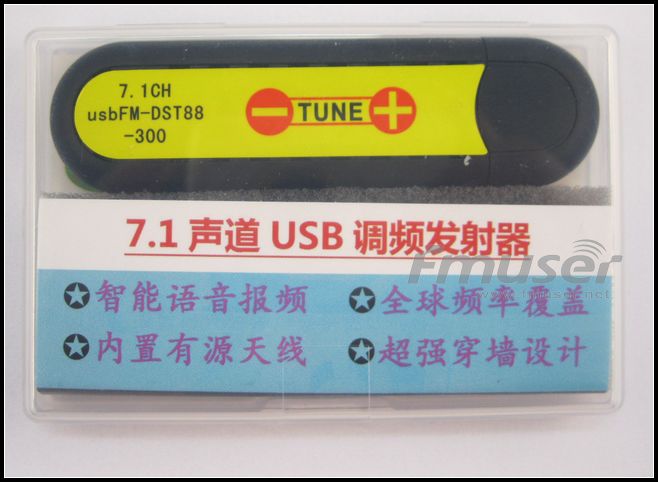 This is a new transmitter mini in size and can play by inserting through USB,it is very portable and can be used in many areas.
It has built-in antenna, broadcasts in 7.1 channel, covering all frequencies. It's very strong in broadcasting and can go through walls. The range of this transmitter is about 300meters ideally.



Technical Specification:
1. Dimensions: 90X25X11 mm
2. Product Net Weight: about 15 grams
3. Operating voltage: USB 5V +/-10%
4. Working current: about 100mA
5. Transmit power: 50mW
6. Transmitting frequency: 76 ~ 108MHz
7. Stepped Frequency: 100KHz/1MHz
8. Frequency accuracy: 15PPM PLL
9. Frequency Tip: digital speech synthesis
10. USB sound card: CMEDIA, built-in
11. Built-in antenna: phased active antenna
12.Channel mode: STEREO/7.1CH
13.Interface standard: USB2.0 Full Speed

User Instruction:
1. Insert the transmitter with USB port of your computer, the built-in loudspeaker of the USB transmitter will tell the current frequency.
2. When using the USB transmitter with the computer for the first time, the computer will automatically install a driver. It can use the default driver of WIN7/WIN8/WIN XP/VISTA systems.
3. Press the "+"or "-"button on the USB transmitter to adjust frequency by 0.1mhz stepping, the loudspeaker will broadcast the current frequency after every press. Press and hold the "+" or "-"button for over 1second, the frequency will change by 1mhz each time,the loudspeaker will broadcast the Integer value of frequency.
4. Tune your radio receiver to the frequency that broadcasts from the USB transmitter. Please make sure this frequency is not occupied by other radio stations.
5. Open the audio properties in your computer, select USB device as the audio play device. Next time when you insert the USB transmitter again, it will switching to USB audio play mode automatically.
6. Open the media player in computer. If it is already opened before inserting USB transmitter,please close that and re-open.
7. Play audio source in computer, adjust system volume and line out volume to around 50%, the radio will receive the audio plays in computer. Then adjust the volume to get the best audio effect.
8. The USB transmitter has memory for broadcast frequency, next time it will automatically broadcast at the frequency that used last time.
Package Include:
1*FM-300U USB transmitter
1*English Manual
FMUSER has upgraded panel design of all CZE series to FU series, stay tuned for further updates!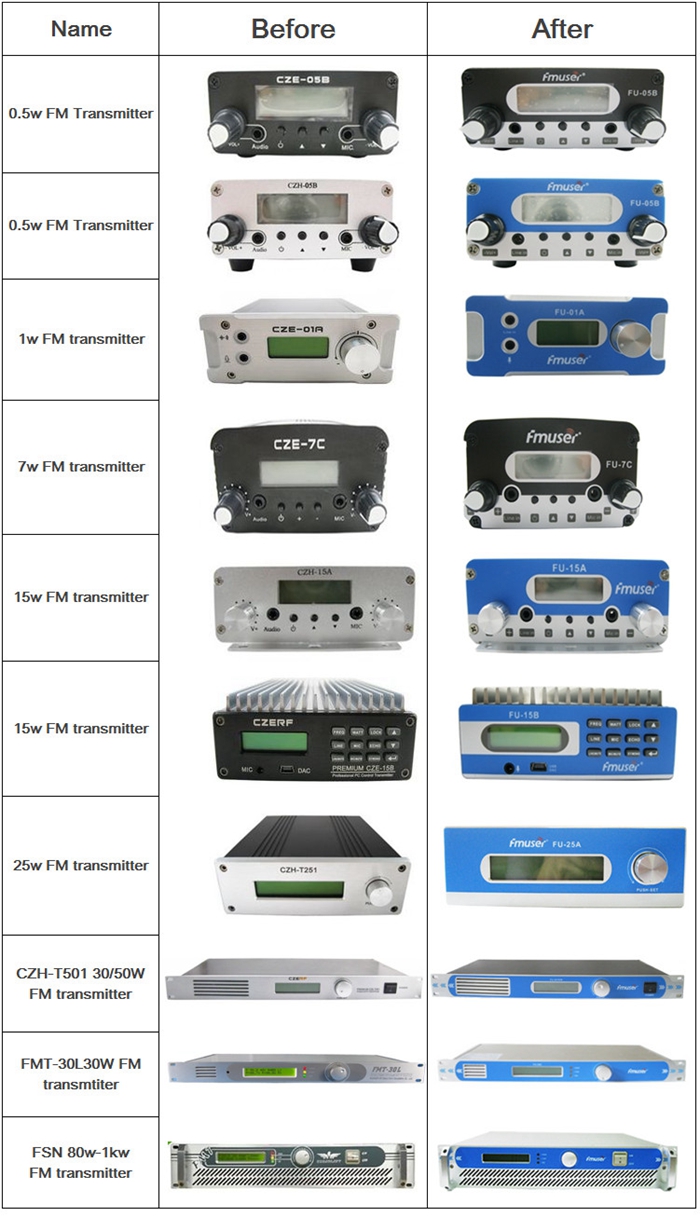 | | | | | | |
| --- | --- | --- | --- | --- | --- |
| Price(USD) | Qty(PCS) | Shipping(USD) | Total(USD) | Shipping Method | Payment |
| 50 | 1 | 0 | 50 | Airmail shipping | |
Leave a message 
Message List