Products Category
Products Tags
Fmuser Sites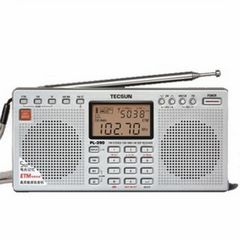 Free shipping! Tecsun PL390 ETM FM Stereo SW MW LW DSP Radio pl-390 English manual
Free shipping! Tecsun PL390 ETM FM Stereo SW MW LW DSP Radio pl-390 English manual The Tecsun PL-360 is a portable digital AM/FM shortwave radio. This PLL synthesized receiver picks up a wide range of broadcasting including AM, FM & shortwave. To tune into a station, you can use one of the following 4 methods: Tuning knob, memory, ATS tuning & Tecsun's own & unique ETM (Easy Tuning Mode). Different from ATS, the ETM does a more comprehensive scanning of all receivable frequencies without taking up the memory spaces, it offers you an easy access to all local stations, ideal for traveling. There are also a total of 450 memories available for tuning into your favorite stations. Another unique feature
Detail
FMUSER has upgraded panel design of all CZE series to FU series, stay tuned for further updates!

 
| | | | | | |
| --- | --- | --- | --- | --- | --- |
| Price(USD) | Qty(PCS) | Shipping(USD) | Total(USD) | Shipping Method | Payment |
| 65 | 1 | 0 | 65 | airmail shipping | |


Free shipping! Tecsun PL390 ETM FM Stereo SW MW LW DSP Radio pl-390 English manual
The Tecsun PL-360 is a portable digital AM/FM shortwave radio. This PLL synthesized receiver picks up a wide range of broadcasting including AM, FM & shortwave. To tune into a station, you can use one of the following 4 methods: Tuning knob, memory, ATS tuning & Tecsun's own & unique ETM (Easy Tuning Mode). Different from ATS, the ETM does a more comprehensive scanning of all receivable frequencies without taking up the memory spaces, it offers you an easy access to all local stations, ideal for traveling. There are also a total of 450 memories available for tuning into your favorite stations. Another unique feature of the PL-360 is its high sensitivity external AM ferrite antenna, which greatly enhances the radio's AM reception, ideal for picking up long distance AM or stations with weak signals
With DSP (Digital Sound Processing) technology, the PL-360 offers you excellent listing experience with outstanding clarity & high tone quality.
The PL-360 can be powered by three AA batteries (not included), it also has 5V mini-USB DC input jack. When using the USB jack, the radio can be used to charge the batteries (rechargeable AA batteries only) when necessary.
Main Features:
* FM Stereo / MW / LW / SW (2.3~21.95 MHz) World Band
Several Tuning Methods: Easy Tuning Mode (ETM), Auto Tuning Storage (ATS), Direct Keypad entry, Auto scan tuning with few seconds pre-listening for both frequency & memory (VF/VM), Manual tuning.
* ETM is the unique tuning method designed by Tecsun. It skillfully combines the
reception circuitry & control procedure to pre-select the suspected radio station
and temporarily auto store them into the ETM memory (not the regular 550 memories). This highly enhances the efficiency when tuning into radio stations.
*The tuning knob has Auto Speed Changing allowing precision tuning
* 550 Station memories (100 presets for each FM / LW / MW and 250 presets for SW)
* LCD displays the Station Frequency, Signal Strength, Temperature, Battery Consumption and Clock etc.
* Digital volume control with 30 adjustable levels
* Sleep timer function (1~120 minutes)
* Alarm by radio (adjustable alarm stopper within 1~90 minutes) or Alarm by buzzer
* Built-in Dual Speakers
* Line-in socket (can be connected with other forms of media functions as a stereo
* Speaker)
* Built-in rechargeable function via USB jack (5V)
* Operated by 3 x AA batteries (excluded) or external adaptor (excluded)
* Unit size: 186X89X29 mm
* Outlook patent No.: 200930681072.


Frequency coverage:
FM: 87-108MHz;
AM: 520-1710;
SW: 2300-21950 KHz
Package include:
1*PL390 radio
1*Stereo earphones
1*Soft antenna
1*Carrying pouch
1*User manual in English
FMUSER has upgraded panel design of all CZE series to FU series, stay tuned for further updates!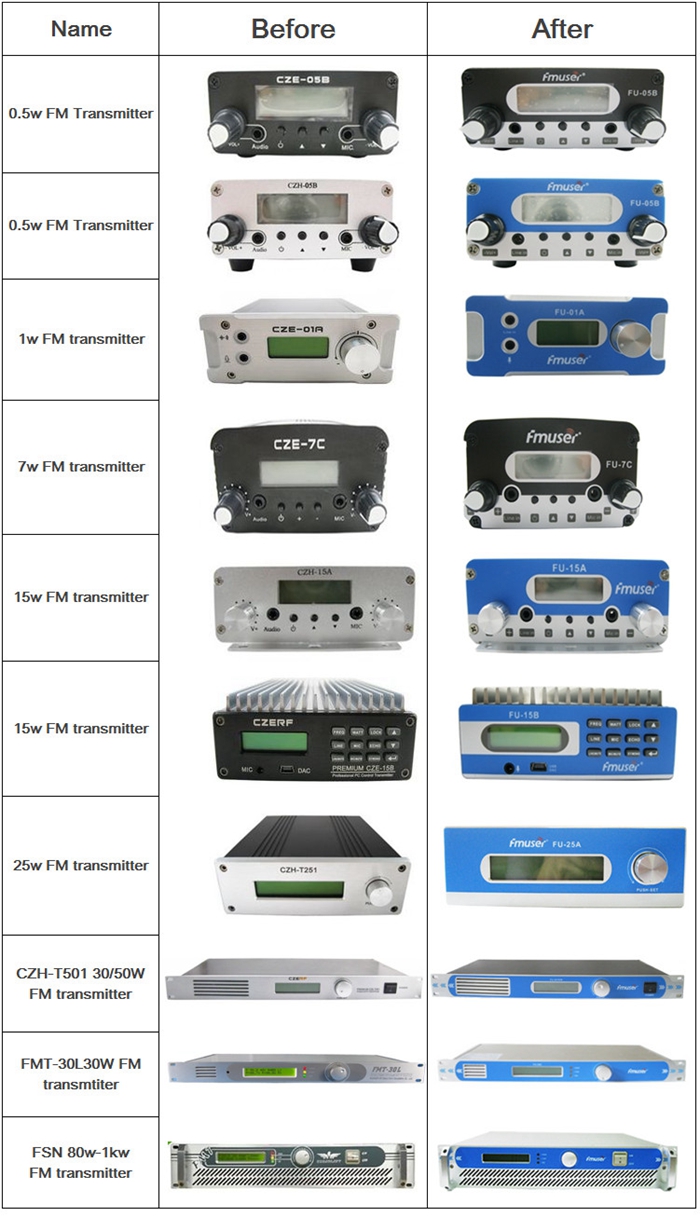 | | | | | | |
| --- | --- | --- | --- | --- | --- |
| Price(USD) | Qty(PCS) | Shipping(USD) | Total(USD) | Shipping Method | Payment |
| 65 | 1 | 0 | 65 | airmail shipping | |
Leave a message 
Message List