Products Category
Products Tags
Fmuser Sites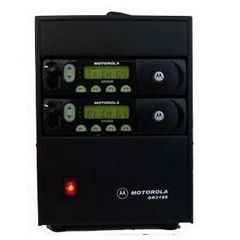 MOTOROLA GM3688 High Quality Repeater Station System 1-25w second hand
MOTOROLA GM3688 High Quality Repeater Station System 1-25w (second hand) MOTOROLA GM3688 and other equipment assembled to build a new generation of repeaters, the internal structure design is more excellent, and the external look is more beautiful. In addition to providing a relay transceiver with basic forwarding,it also owns rich auxiliary interfaces, high power output, to provide you with more desirable calling area, allowing you to maintain contact within a greater scope. Features: *Portable design, compact and easy to take. *Built-in AC-DC power supply and a thermostatically controlled cooling fan *AC&DC,DC automatic float, AC automatic switch (optional) * With input and output control port, can
Detail
FMUSER has upgraded panel design of all CZE series to FU series, stay tuned for further updates!

 
| | | | | | |
| --- | --- | --- | --- | --- | --- |
| Price(USD) | Qty(PCS) | Shipping(USD) | Total(USD) | Shipping Method | Payment |
| 985 | 1 | 150 | 1135 | DHL | |


MOTOROLA GM3688 High Quality Repeater Station System 1-25w
(second hand)




MOTOROLA GM3688 and other equipment assembled to build a new generation of repeaters, the internal structure design is more excellent, and the external look is more beautiful. In addition to providing a relay transceiver with basic forwarding,it also owns rich auxiliary interfaces, high power output, to provide you with more desirable calling area, allowing you to maintain contact within a greater scope.
Features:
*Portable design, compact and easy to take.
*Built-in AC-DC power supply and a thermostatically controlled cooling fan
*AC&DC,DC automatic float, AC automatic switch (optional)
* With input and output control port, can be connected to the control terminal equipment (such as telephone recording)
* Remote control relay on / off, channel switching, modify relay delay function.
Technical Specification:
Frequency range: 146-174; 403-440; 438-470; 350-390MHz
Channel Quantity: 64 channels
Channel spacing 12.5/20/25 kHz (VHF)
Frequency stability: ± 2.5 ppm
Operating temperature range: -30 ° C to +60 ° C
Power supply: 13.8V DC 220V AC
Antenna Impedance: 50Ω N-type
Dimensions: 248 (W) × 179 (H) × 283 (D) mm
Weight: 8.2Kg
Output power: 1 ~ 25W
Maximum frequency deviation: ± 5.0kHz (25KHz); ± 2.5kHz (12.5KHz)
Adjacent channel power: 70dB (wide, middle); 60dB (narrow)
Audio Distortion: 1KHz, 60% frequency deviation when <3%
Sensitivity: <0.35μV (12.5); <0.35μV (25)
Squelch sensitivity:-4dBμV typ. (Emf.threshold)
Adjacent channel selectivity 75dB typ. (Wide, middle); 65dB typ (the narrow)
Clutter suppression: 75dB
Intermodulation: 67dB typ.
Audio output power: 4.0W typ.at 3% dist/4Ω load
Package Include:
1x Receiver
1x Receiver
1x Case
1x Power supply
1x Diplexer


FMUSER has upgraded panel design of all CZE series to FU series, stay tuned for further updates!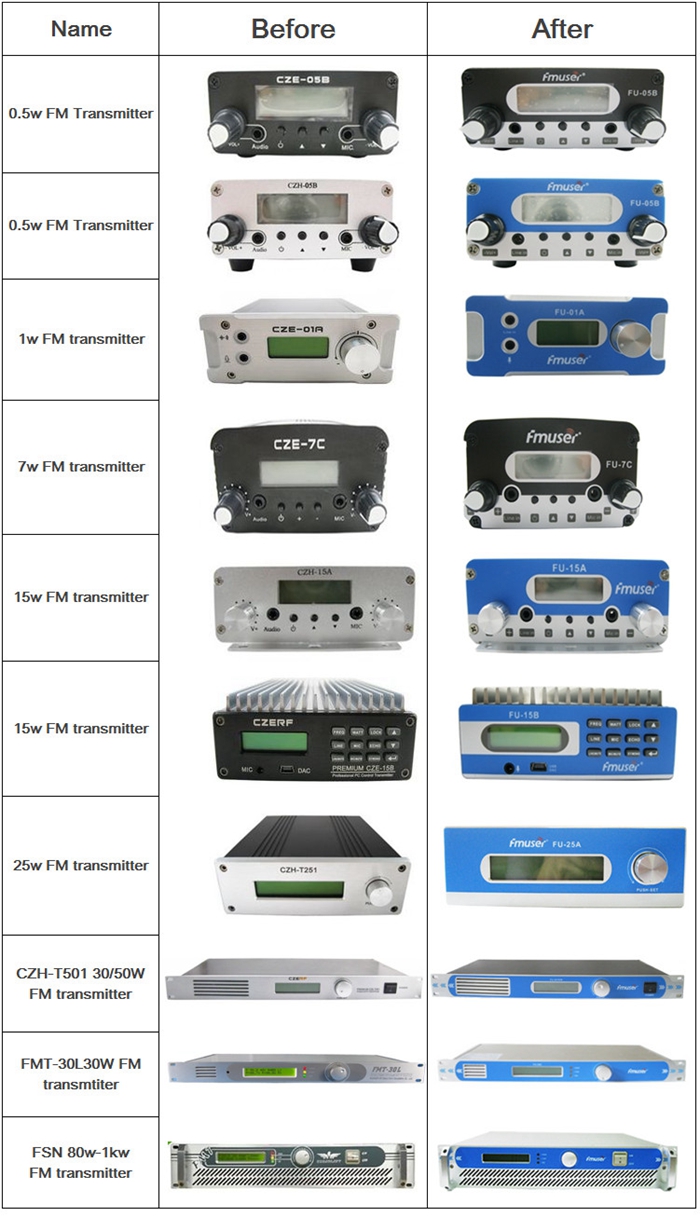 | | | | | | |
| --- | --- | --- | --- | --- | --- |
| Price(USD) | Qty(PCS) | Shipping(USD) | Total(USD) | Shipping Method | Payment |
| 985 | 1 | 150 | 1135 | DHL | |
Leave a message 
Message List