Products Category
Products Tags
Fmuser Sites
FMUSER 1000W 1KW FM Radio Transmitter Set FSN-1000T 1KW Touch Screen FM transmitter with FU-DV2 High Gain Antenna and 30m 1/2" Cable
FMUSER 1000W 1KW FM Radio Transmitter Set FSN-1000T 1KW Touch Screen FM transmitter with FU-DV2 Antenna and 30m 1/2" Cable Introduction: FSN-1000T 1KW FM transmitter This 1kw FM transmitter is designed in a compact 19 inch 2U chassis by integrating all modules inside, small in size and easy in operation and maintenance. It adopts the most advanced RF transistor of BLF188XR OR MRFE6VP61K25H, which ensures a high working efficiency of 72%, the power loss is reduced to the minimum value ever. The DSP(Digital Sound Processing) technology makes the FSN-1000T 1000w FM transmitter an enjoyable sound broadcasting device for all music lovers, you'll no longer be bothered by the
Detail
FMUSER has upgraded panel design of all CZE series to FU series, stay tuned for further updates!

 
| | | | | | |
| --- | --- | --- | --- | --- | --- |
| Price(USD) | Qty(PCS) | Shipping(USD) | Total(USD) | Shipping Method | Payment |
| 3609 | 1 | 0 | 3609 | DHL | |
FMUSER 1000W 1KW FM Radio Transmitter Set
FSN-1000T 1KW Touch Screen FM transmitter with FU-DV2 Antenna and 30m 1/2" Cable
Introduction:
FSN-1000T 1KW FM transmitter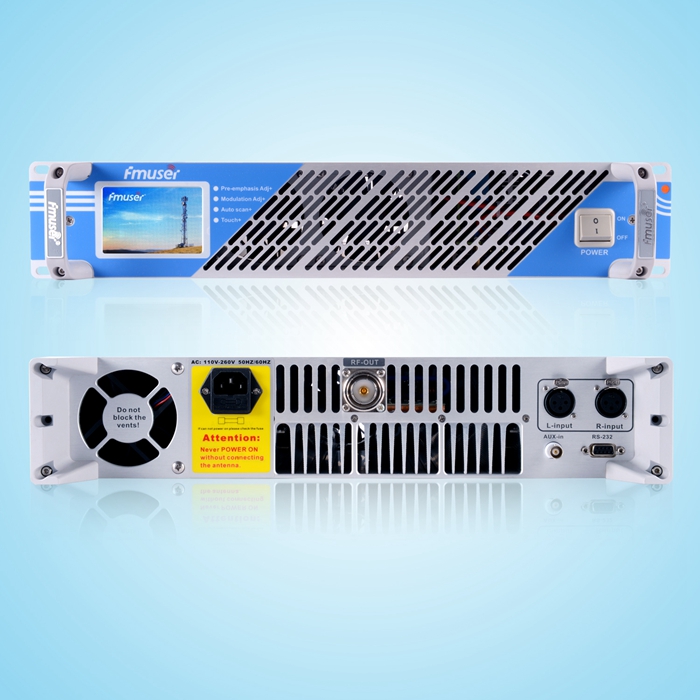 This 1kw FM transmitter is designed in a compact 19 inch 2U chassis by integrating all modules inside, small in size and easy in operation and maintenance. It adopts the most advanced RF transistor of BLF188XR OR MRFE6VP61K25H, which ensures a high working efficiency of 72%, the power loss is reduced to the minimum value ever.

The DSP(Digital Sound Processing) technology makes the FSN-1000T 1000w FM transmitter an enjoyable sound broadcasting device for all music lovers, you'll no longer be bothered by the noises or distortions.
As quality assurance, FMUSER Provides 1 YEAR warranty for this professional broadcast transmitter, you'll have no worries to use it for the radio station.
FREQUENTLY APPLICABLE USES:
1). Community Radio stations
2). LPFM radio stations
3). City radio stations
4). Christian Church radio stations
OUTSTANDING FEATURES:
1) OVERHEAT PROTECTION:
The transmitter will switch to auto-protection with alarm message and a beep sound once the working temperature gets higher than normal range.
SWR is the indication of antenna system connection with transmitter. Once the connection is bad and causing a high SWR Value, the transmitter will switch to automatic protection mode by showing alarm message on the screen with a beeping sound meanwhile.
When the fan stopped running, there will be alarming message showing on the screen like the following
4)
FREQUENCY AUTO MATCHING:
The 1kw FM transmitter auto scans the best matching frequency on antenna to maximize the broadcasting efficiency at minimum SWR ratio, this ensures the best performance from both the transmitter and antenna.
FU-DV2 HIGH GAIN FM Antenna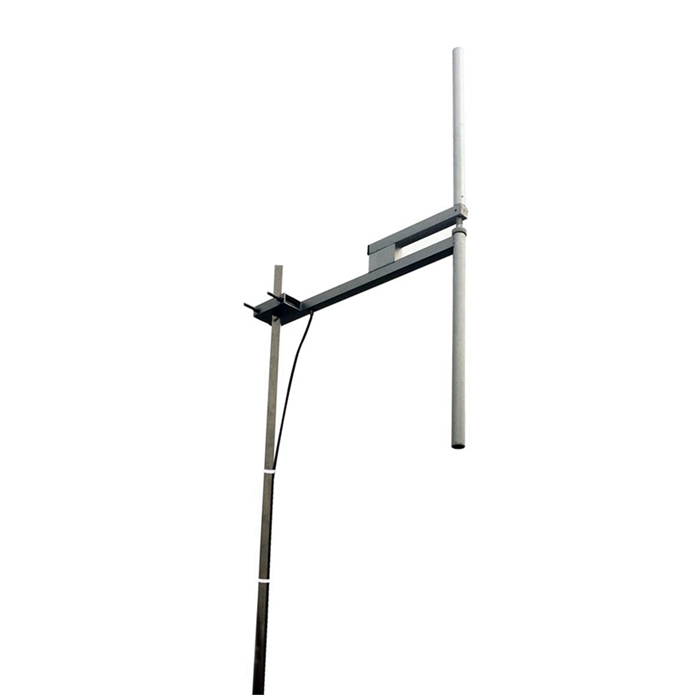 30 meters of high quality 1/2'' Coaxical Cable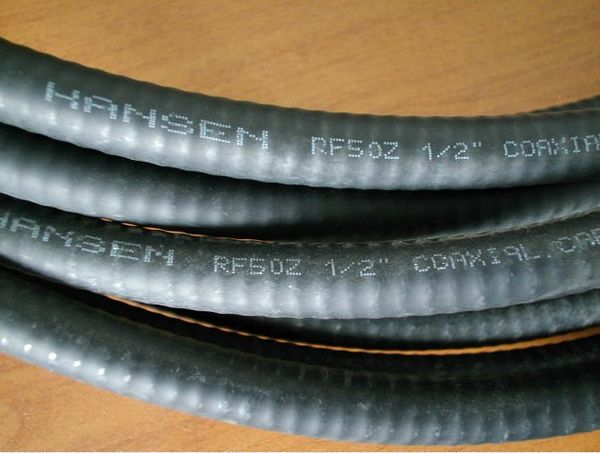 Features:
* Band II Dipole
* Broadband from 87.5-108mhz
* 2dBd Gain
* Vertical Polarization
* Omni Directional Pattern
General description:
Frequeny Range:87.5-108mhz
Gain: according to requirement
Horizaontal Pattern: Any type according to the customer requirement
Vertical Pattern: Null fill, beam tilt and special requirements on demand
Other Facilities: The antenna system can be supplied in split feed with two equal half antennans, each half can accept full power
Mechanical Data:
Dimensioins: 1400*900*50mm
Weight: 5kg with hard ware mounting
Wind surface:0.05m2
Wind load: 9.8kg(wind speed at 160km/h-without radome)
Max wind velocity: 220km/h
Materials: External parts: Aluminium anticorodal
Internal parts:brass
Heigh of array: Subject to number of bays(refer to table)
Package Volume weight: 11kg
Packig Size: 86*88*7cm
Pressurizzable: Yes(on demand)
Radome colour: white(optional)
Mounting hardware: hot dip galvanized steel clamps
Shipping: as required
Package Include:
1* FSN-1000T 1KW Touch Screen FM transmitter
1* FU-DV2 FM Dipole Antenna
1* 30 meter 1/2'' Cable with connectors
FMUSER has upgraded panel design of all CZE series to FU series, stay tuned for further updates!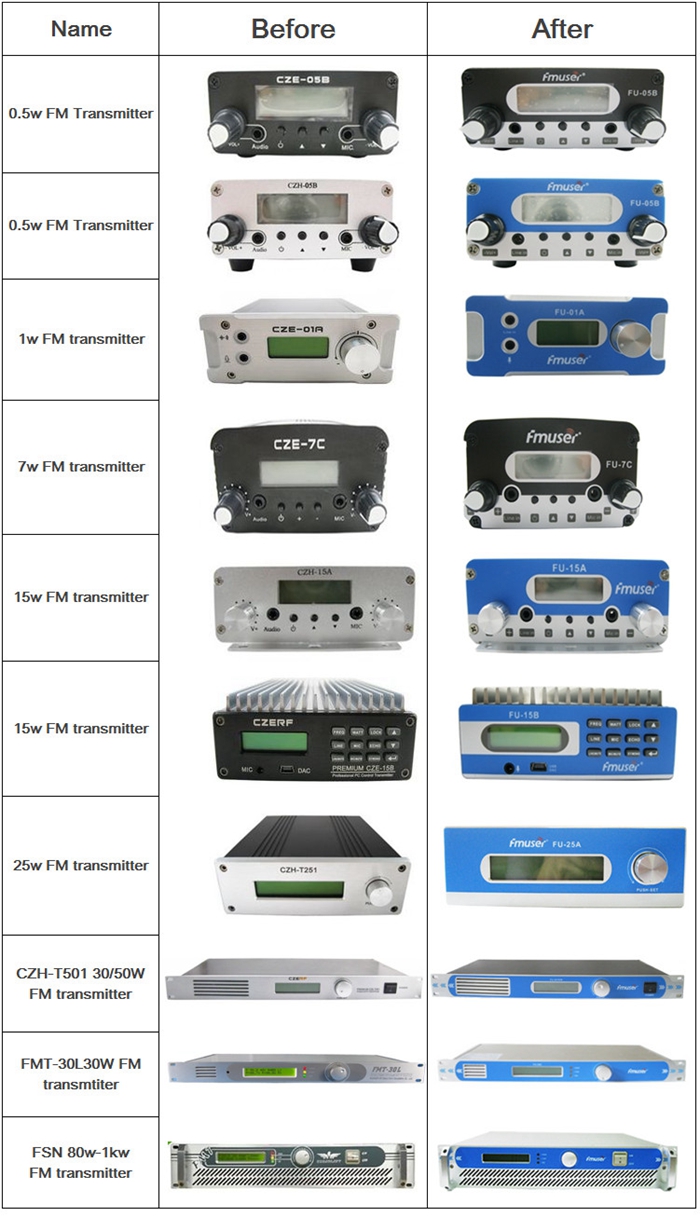 | | | | | | |
| --- | --- | --- | --- | --- | --- |
| Price(USD) | Qty(PCS) | Shipping(USD) | Total(USD) | Shipping Method | Payment |
| 3609 | 1 | 0 | 3609 | DHL | |
Leave a message 
Message List