Products Category
Products Tags
Fmuser Sites
FMUSER 25W UHF Amplifier Set for ANALOG and DIGITAL Walkie Talkie Handheld Two-way Radio Receiver Intercom System
FMUSER 25W UHF Amplifier Set for Walkie Talkie Handheld Two-way Radio Receiver Intercom System There are two version for this amplifier (This link is for Both Analog and Digital Radio): Version #1: Analog amplifier, suitable for regular analog two-way radio Version #2: Digital amplfiier, suitable for high speed receive and transmit digital two-way radios. (This one can be used for both analog and digital two-way radios) Please check here for Digital Amplifier. Product Features: This product integrates the automatic transmission and switching circuit and power amplifier, increases the radio transmission power, for receiving with the loss of less than 1db which can totally be ignored. The debu
Detail
FMUSER has upgraded panel design of all CZE series to FU series, stay tuned for further updates!

 
| | | | | | |
| --- | --- | --- | --- | --- | --- |
| Price(USD) | Qty(PCS) | Shipping(USD) | Total(USD) | Shipping Method | Payment |
| 83 | 1 | 38 | 121 | DHL | |
FMUSER 25W UHF Amplifier Set for Walkie Talkie Handheld Two-way Radio Receiver Intercom System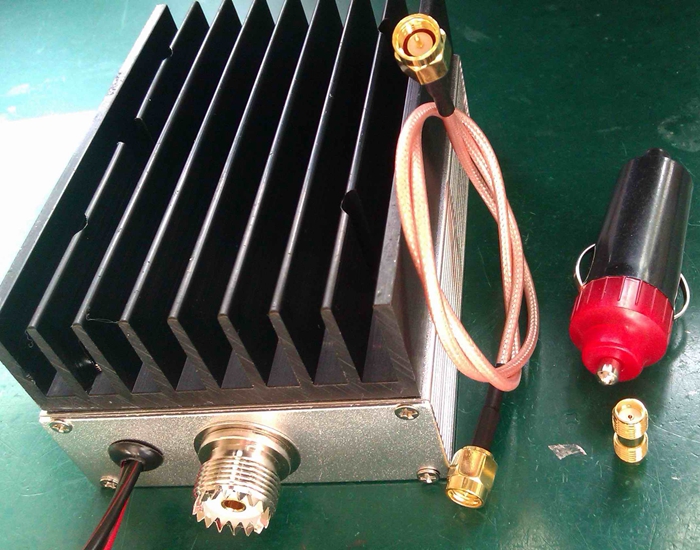 There are two version for this amplifier (This link is for Both Analog and Digital Radio):
Version #1: Analog amplifier, suitable for regular analog two-way radio
Version #2: Digital amplfiier, suitable for high speed receive and transmit digital two-way radios. (This one can be used for both analog and digital two-way radios) Please check here for Digital Amplifier.

Product Features:
This product integrates the automatic transmission and switching circuit and power amplifier, increases the radio transmission power, for receiving with the loss of less than 1db which can totally be ignored.

The debugging to the machine can achieve the best sensitivity, generally there is no need for extra amplifier. On the contrary, by amplifying it might compress the dynamic range of reception and reduce the sensitivity. Normally nobody does that.

A 2w transmit power could reach 19-20w after amplification, and 5w transmit power could reach 25W after amplification. It turns your hand radio to car radio instantly.


Technical Specification:
Frequency Range: 400-470Mhz all covered in UHF band
Transmit Power: Input 2w to 20w, input 5w to Maximum of 25w
Reception Loss: less than 1db
Power Supply: 12-14V, the higher the voltage the higher the power output. We get 25w maximum output at the voltage of 13.8V.
Current consumption: 3A in transmission, 0A in reception
Suitable to use for: Variable kinds of U band handheld radios, or U mode of the UV band handheld radios (Such as TG-UV2).
Suitable for power input: 2-10w
Size: 11.5*8*5cm


Easy Guide:
1. Connect the the amplifer's SMA interface to the handheld radio through the cable coming in our package.
2. Connect your antenna to the M female connector of the amplifier.
3. Connect the red wire on the amplifier to the VCC (positive electrode) and black wire to GND(negative electrode) of the battery
4. After all 3 steps have been settled, press the PPT button on the handheld radio to start transmission.

Package Include:
1. Amplifier
2. 0.5m cable with SMA male connectors
3. SMA female to female adapter
4. Car cigarette lighter

Attention:
1. Make sure the power supply is correctly connected.

2. Make sure the antenna is connnected before transmission starts, otherwise the device could be damaged.
More Pictures:
X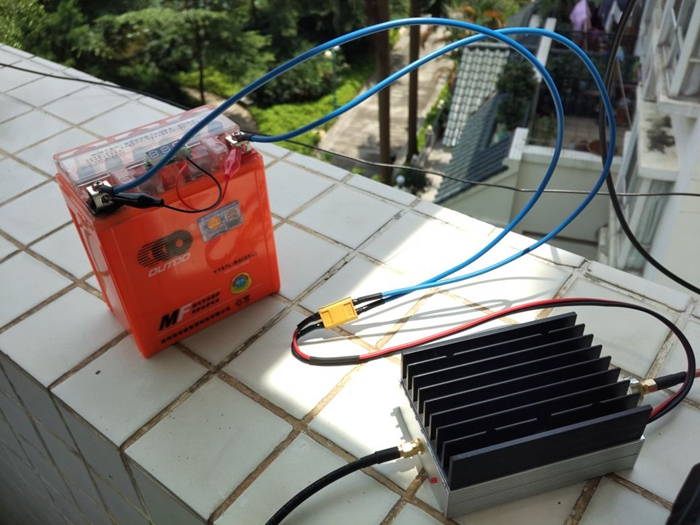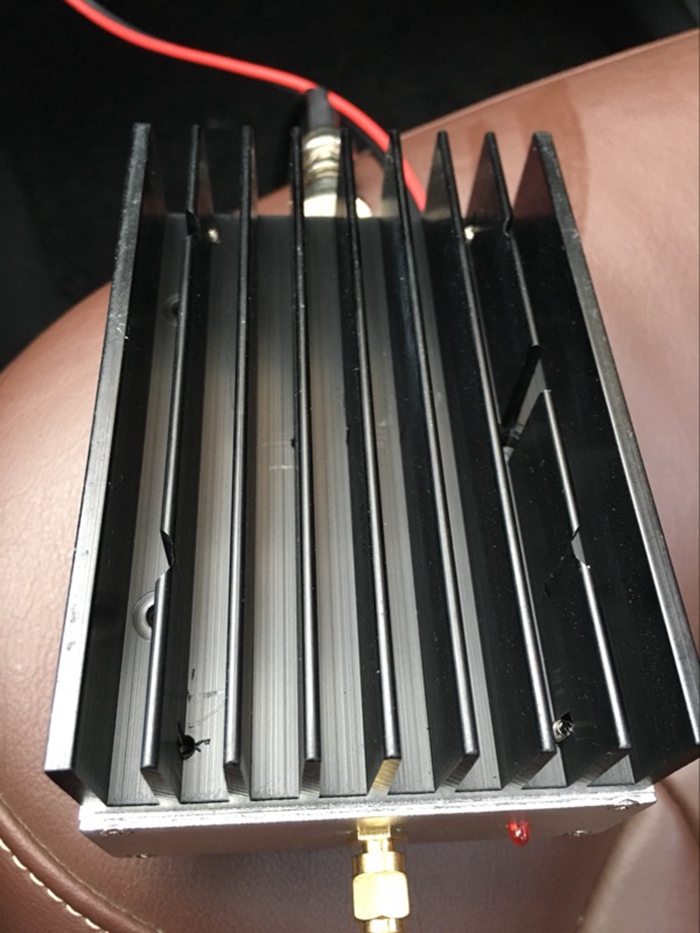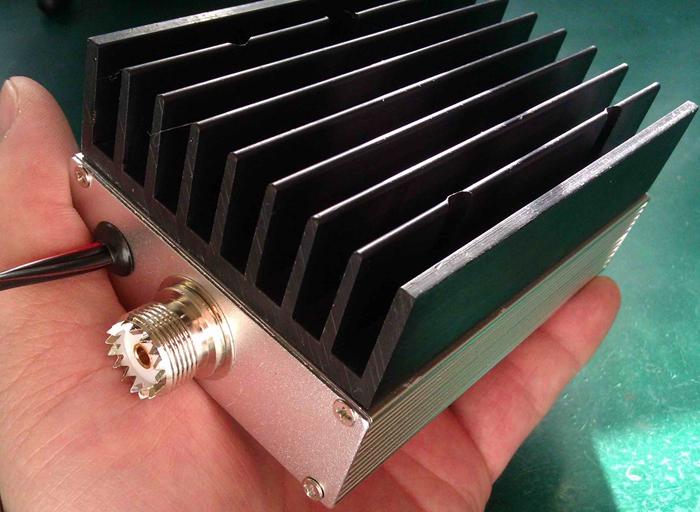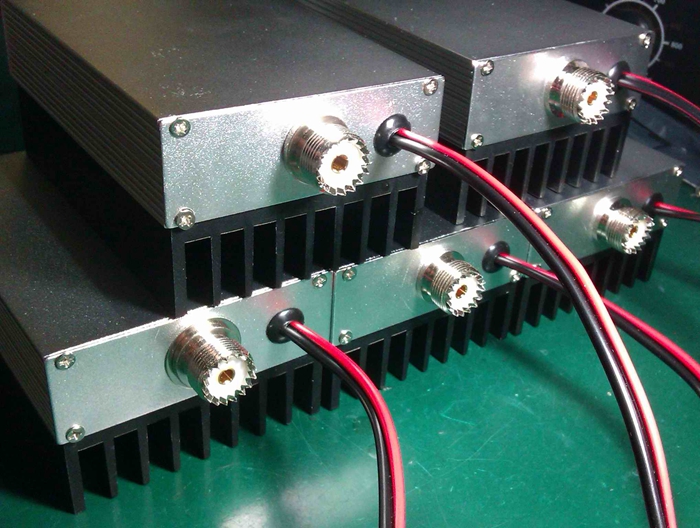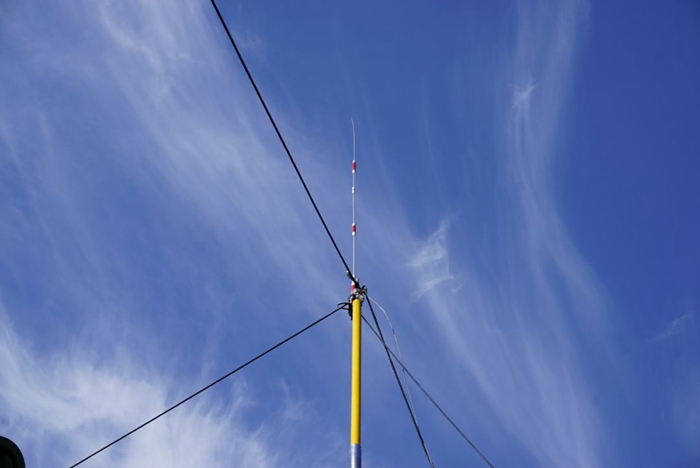 FMUSER has upgraded panel design of all CZE series to FU series, stay tuned for further updates!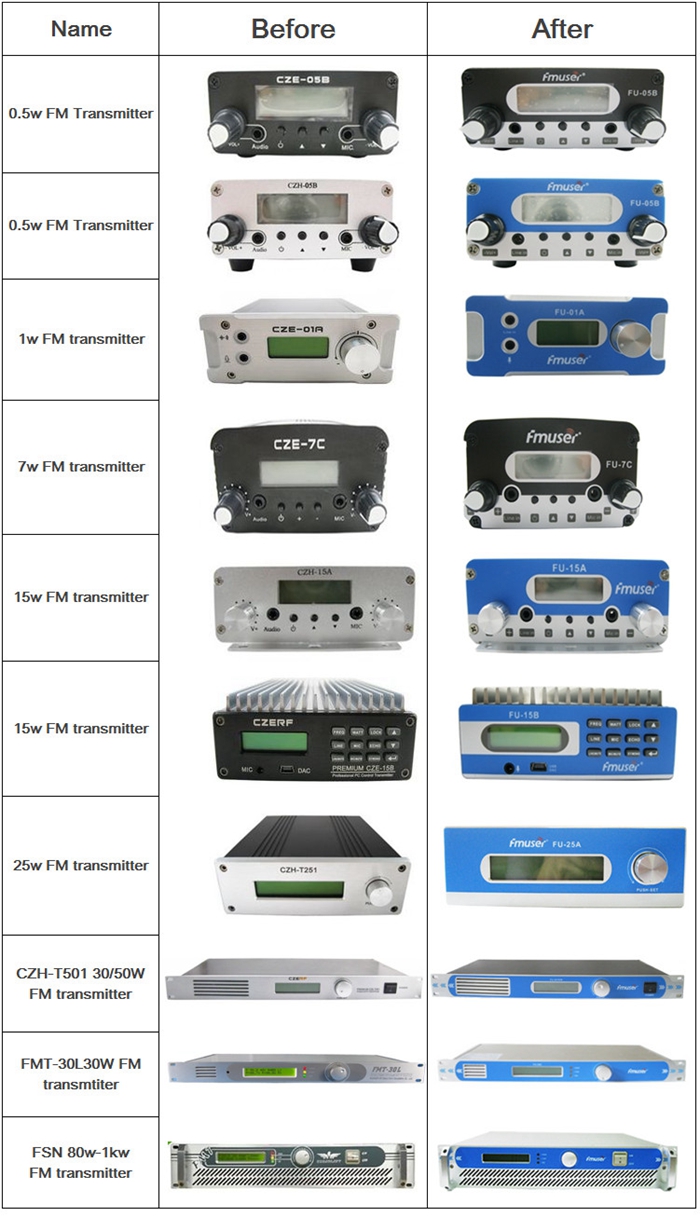 | | | | | | |
| --- | --- | --- | --- | --- | --- |
| Price(USD) | Qty(PCS) | Shipping(USD) | Total(USD) | Shipping Method | Payment |
| 83 | 1 | 38 | 121 | DHL | |
Leave a message 
Message List