Products Category
Products Tags
Fmuser Sites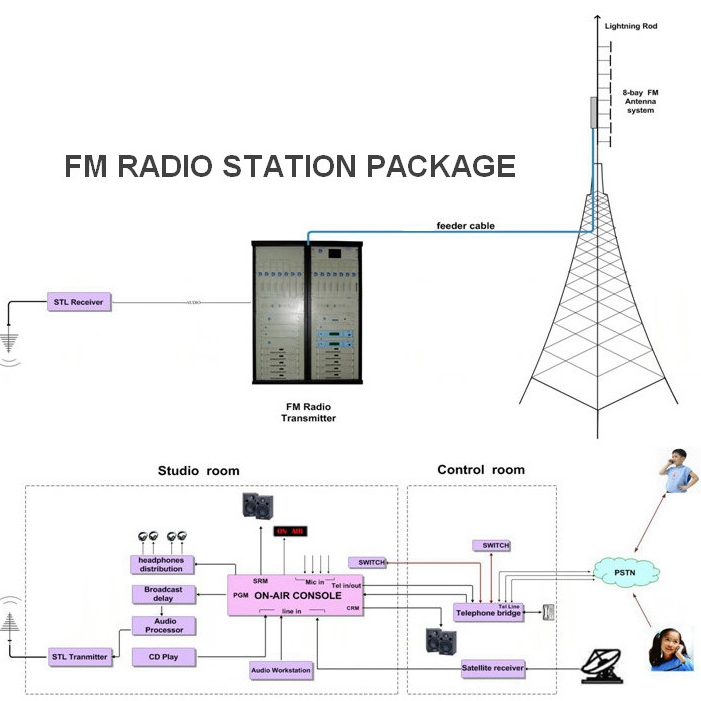 FMUSER Economic 80w Radio Station Equipment Studio Package 80w FM Broadcast Transmitter Cover 5-10 Kilometers
FMUSER Economic FM Radio Station Studio Package 80w FM transmitter 5-10 Kilometers This is a complete package for FM Radio Station, including studio part and transmission part. By using the 80w FM transmitter, with one high gain FM Dipole antenna, it can broadcast about 5-10 kilometers distance in good environment. The package includes following items: 1* 80W FM Transmitter General features: * Professional stereo sound with excellent separation * Standard 19″ 2H rack, clean design and high quality * Low distortion and good Signal/Noise ratio * Built-in CPU sys
Detail
FMUSER has upgraded panel design of all CZE series to FU series, stay tuned for further updates!

 
| | | | | | |
| --- | --- | --- | --- | --- | --- |
| Price(USD) | Qty(PCS) | Shipping(USD) | Total(USD) | Shipping Method | Payment |
| 1999 | 1 | 285 | 2284 | DHL | |
FMUSER Economic FM Radio Station Studio Package 80w FM transmitter 5-10 Kilometers
This is a complete package for FM Radio Station, including studio part and transmission part. By using the 80w FM transmitter, with one high gain FM Dipole antenna, it can broadcast about 5-10 kilometers distance in good environment.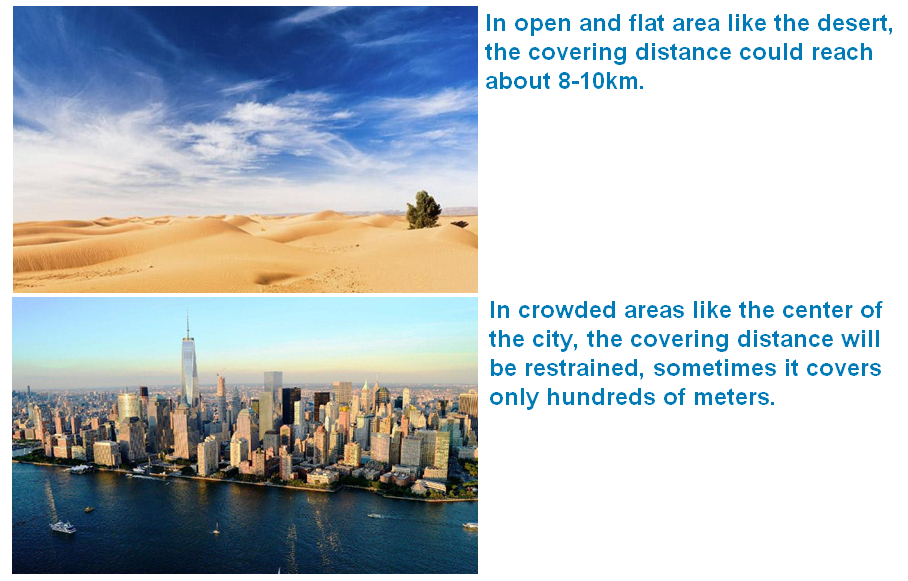 The package includes following items:



General features:
* Professional stereo sound with excellent separation
* Standard 19″ 2H rack, clean design and high quality
* Low distortion and good Signal/Noise ratio
* Built-in CPU system for controlling and monitoring
* Advanced TEMP and SWR protection
* Frequency range: 87.5-108 MHz, 10 KHz/Step
* RF output impedance: 50 Ω
* RF output connector: N type -female
* Audio input connector: XLR-female
* MPX and AUX input connector: BNC-female
* Pre-emphasis: 0 / 50 / 75 us
* Mains power supply requirements: 90~264VAC;127~370VDC
* Operating temperature range: -10 to 45 ℃
* Weight: 10 Kg

1* Professional FM Dipole Antenna
Electrical specification:
* Frequency range: 88~108 MHz ( 1MHz stepping)
* Input Impedance Impedance:50 ohm
* VSWR <1.5
* Gain:3.5 dBi
* Polarization: Verticality
* Maximum Power Input: 150W
* Horizontal 3dB Beam Width:360 °
* Vertical 3dB Beam Width:73 °
* Mechanical Specifications:
* Height: 990mm
* Radiating Element Material:Aluminum Alloy
* Connector:SL16-K
* Holding Rod Diameter: Φ30~Φ40 mm
1* 20M Coaxial Cable with Connectors
| | |
| --- | --- |
| | 20 meters SYV-50-5 N-male / SL16-male feeder cable |
Features:
XENYX FU1204USB 12-way audio mixer
*Premium 12-Input 2/2-Bus Mixer with XENYX Mic Preamps Compressors, British EQs and USB/Audio Interface

*4 studio-grade compressors with super-easy "one-knob" functionality and control LED for professional vocal and instrumental sound


*2 aux sends per channel: 1 pre fader for monitoring applications, 1 post fader for external FX devices

*2 subgroups with separate outputs for added routing flexibility

*High-quality components and exceptionally rugged construction ensure long life






FUK 99 Monitor headphone
Semi-open, dynamic hi-fi stereo headphones
Low weight for excellent comfort
Skin compatible leatherette ear pads
Great for laptops and MP3 players
Type: semi-open, dynamic headphones
Sensitivity: 112 dB/V
Frequency range: 18 to 22,000 Hz
Rated impedance: 32 ohms
Max. input power: 200 mW
Cable: 3 m single-sided (99,9% oxygen-free)
Connector: stereo mini plug
Adapter: convertible jack plug (1/8" to 1/4")
Net weight (without cable): 210 g (7.4 oz.)
Shipping weight: 400 g (14.1 oz.)

FUD1010MKII08 Monitor Speaker
* Bass is 5.25 inch magnetic steel tapeModel :FU D1010MKII 08
Series :2.0 Professional active electron filter multimedia speaker system
Acoustic System
System Type :2-way, 4th order active vented box speaker system
Drivers Configuration :Woofer 4 " mid range
Tweeter : 20mm dome tweeter
Frequency Range :62Hz - 20kHz
Harmonic Distortion :85dB (2.83V/1m)
Nominal Impedance :4 Ω
Power Handling :10 - 50W
Amplifier System
Power rating :17W for single channel 34W for two channels
Crossover point :1.8kHz
Bass Adjust :±3dB (100Hz)
Treble Adjust :±3dB (10KHz)
Separation :>49dB
Signal-to-noise :>74dB
Distortion :THD<1% (8Ω 1kHz)
Input Sensitivity :800mV
Input Impedance :32k
Others
Finish :Rosewood veneered cabinet with black piano lacquered front panel;flared baffle
dimension :145×210×205(mm)
net weight :3.5Kg(main box)/ 2.3Kg(subsidiary box)
* Rated voltage 220v or 110V
Feature
FMUSER FU1600
* Reference-Class 2-Channel Expander/Gate/Compressor/Peak Limiter with Integrated Dynamic Enhancer, De-Esser and Low Contour Filter
* Switchable IKA (Interactive Knee Adaptation) program-adaptive compression circuitry combines the advantages of hard-knee and soft-knee characteristics
* Adjustable dynamic Enhancer with level meter for brilliant, lively audio even with heavy compression
* IGC (Interactive Gain Control) peak limiting circuitry combines clipper and program limiter for reliable and inaudible protection against signal peaks
* Switchable De-esser removes excessive sibilance from your vocal tracks
* IRC (Interactive Ratio Control) expander/gate circuitry for virtually inaudible noise suppression
* Automatically or manually adjustable attack and release times



* Model: FUPCM-5520
* Back electret condenser transducer
* High sensitivity and clear sound reproduction
* Smooth frequency response range
* Rugged and durable construction
* On/off magnetic-reed switch for on-stage control
Application
On-stage performance, piano, strings
Specification
* Transducer Principle: Back Electret Condenser
* Directivity Characteristic: Cardioid
* Frequency Response: 50Hz-18kHz
* Sensitivity: -45dB±3dB (0dB=1V/Pa at 1kHz)
* Output Impedance: 1000Ω±30% (at 1kHz)
* Max. Input SPL: 136dB (THD ≤1.0% at 1kHz)
* Power Requirements: 1.5V AA Battery
* Net Weight: 258g

Feature
* Four external springs
* Cantilever fastening knob
* Upper two tubes, the lower three tubes, increase stability
* Can be used for horizontal and vertical installation
* Hollow stent may be passing through the cable from the boom
* Chassis Mount Standard accessories
Feature
* Large double filter
* Broadcast Recording
* Microphone BOP cover
FMUSER has upgraded panel design of all CZE series to FU series, stay tuned for further updates!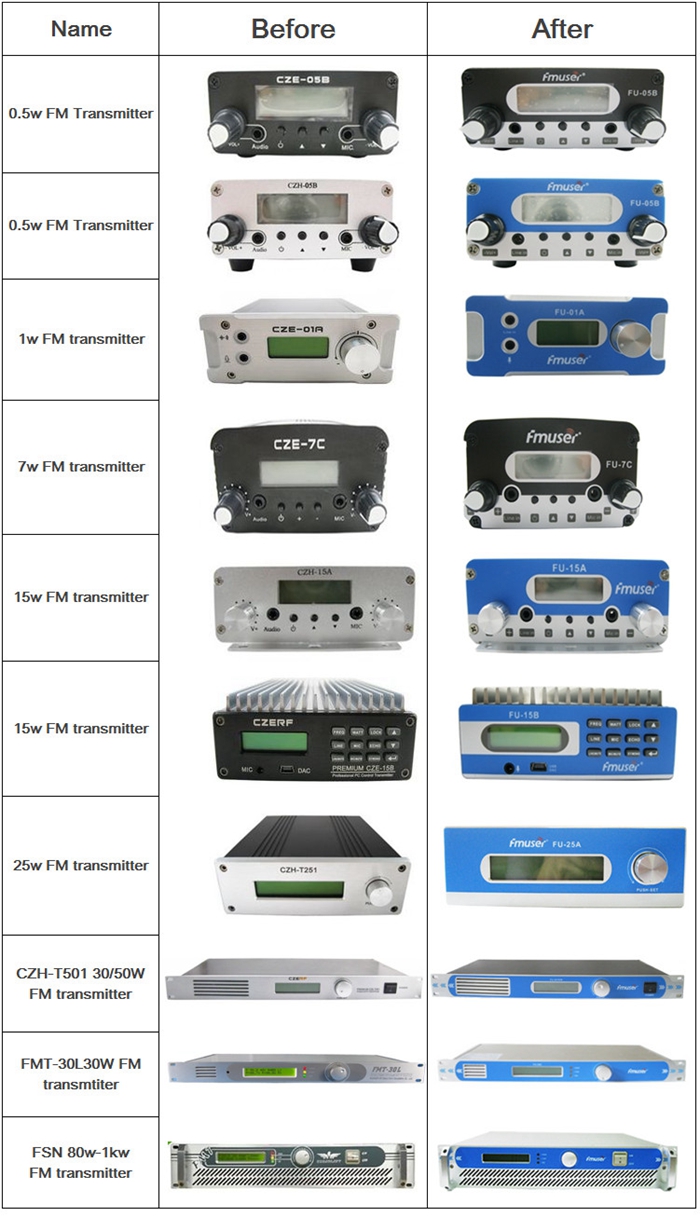 | | | | | | |
| --- | --- | --- | --- | --- | --- |
| Price(USD) | Qty(PCS) | Shipping(USD) | Total(USD) | Shipping Method | Payment |
| 1999 | 1 | 285 | 2284 | DHL | |
Leave a message 
Message List