Products Category
Products Tags
Fmuser Sites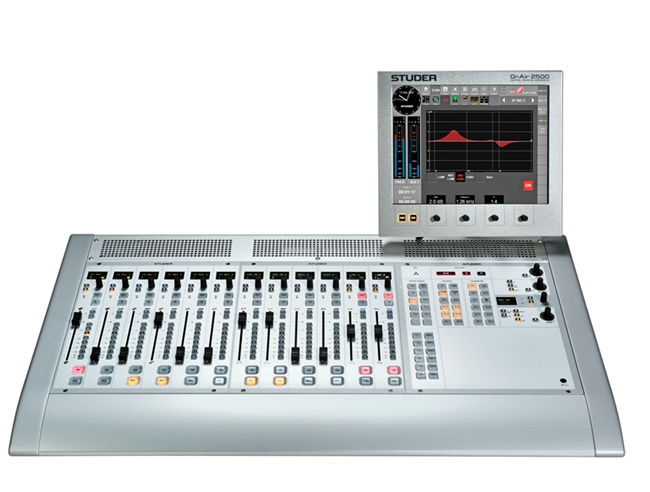 FMUSER OnAir 2500 Digital All-in-one Console Audio Mixer
FMUSER OnAir 2500 Digital All-in-one Console Audio Mixer The OnAir 2500 is a totally self-contained system and builds upon the operational concepts of its successful predecessor, the OnAir 2000. With the OnAir 2500, the control surface, I/O breakout, DSP Core and power supply are all integrated within a single compact chassis. The fader strips include a graphical OLED (Organic LED) screen, which contains a channel label, level and gain reduction meter and parameter readouts, adjustable via a rotary encoder and two push buttons below the display. OLED screens have a much wider viewing angle than LCDs, and have much higher definition, so operators can immediately see information much more clearly. The large TFT colour touch screen uses Studer'
Detail
FMUSER has upgraded panel design of all CZE series to FU series, stay tuned for further updates!

 
| | | | | | |
| --- | --- | --- | --- | --- | --- |
| Price(USD) | Qty(PCS) | Shipping(USD) | Total(USD) | Shipping Method | Payment |
| 58330 | 1 | 1500 | 59830 | DHL | |
FMUSER OnAir 2500 Digital All-in-one Console Audio Mixer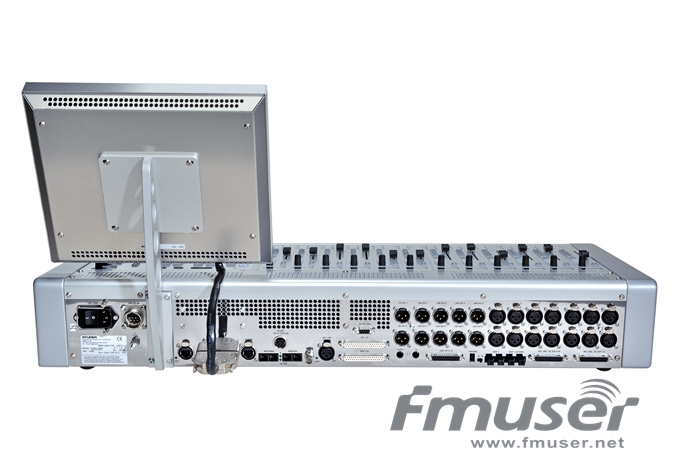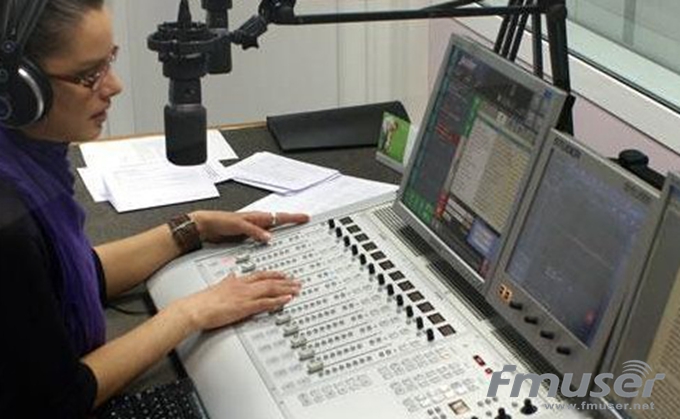 The OnAir 2500 is a totally self-contained system and builds upon the operational concepts of its successful predecessor, the OnAir 2000. With the OnAir 2500, the control surface, I/O breakout, DSP Core and power supply are all integrated within a single compact chassis.
The fader strips include a graphical OLED (Organic LED) screen, which contains a channel label, level and gain reduction meter and parameter readouts, adjustable via a rotary encoder and two push buttons below the display. OLED screens have a much wider viewing angle than LCDs, and have much higher definition, so operators can immediately see information much more clearly.
The large TFT colour touch screen uses Studer's patented Touch'n'Action system, where only the most important functions have hardware control elements in the channel strip making the operation of the console very simple and stress-free.
The touch screen can also display all the relevant settings and configurations for each channel in addition to the OLED displays. A simple touch on one of the 8 small channel pushbuttons, e.g. equaliser, dynamics, AUX send, immediately opens the corresponding page on the main screen, allowing quick and easy adjustment.
The most important functions are just one finger stroke away, accessible virtually instantly – vital in a hectic, live on-air situation. The user interface is designed in the same symbolic language as the highly-regarded Vistonics? system, and adjusted in a very flat hierarchy without the use of multi-level menus.
The OnAir 2500 provides the user with a large number of inputs and outputs in many standard signal formats. As well as interfaces on XLR and SUB-D outlets (microphone inputs, headphone outputs, line and AES I/Os), the internal audio system also offers interfaces to digital multichannel formats such as MADI, ADAT and IEEE-1394 Firewire.
Three standard configurations with 12, 18 and 24 faders are available, with motorised channel faders available as an option.
Large illuminated pushbuttons allow access to the main channel functions, editable via the 12" colour TFT touch screen.
Integration with Studer's Call Management System (CMS) is seamless, allowing caller names to be dynamically displayed as fader channel labels, while further integration of radio automation systems is easily accomplished using the Monitora protocol via serial interface or TCP/IP.
Main Features:
* Ergonomic, easy to learn "Touch'n'Action" user interface
* Complete system overview and fast parameter access via fader screens
* 2 master buses PRG A, REC
* 8 weighted stereo mix-minus buses configurable as AUX
sends
* 2 AUX stereo buses
* 8 assignable inserts (stereo) plus analogue mic inserts
* 4 band parametric EQ
* Limiter, Compressor, Expander, Gate
* De-Esser
* Mic Inputs with High Pass Filter and analogue insert
* One PFL circuits
* Integrated PFL speaker in chassis (in Fix Frame version only)
* External PFL function (e.g. for playout system)
* Audition bus
* CR monitoring with quick listening function on all inputs
and outputs
* One independent studio monitoring/talkback circuit
* Integrated talkback microphone
* Different audio I/O modules as option by D21m series
extension
* Configurable control signals (GPIOs)
* All buttons freely assignable
* Snapshots, user management, user logins
* Graphical user interface with colour TFT touch screen
* Interface to radio automation system(s)
* Remotely controllable via remote GUI or Probel
protocol
* Redundant power supplies
* Input and output router with graphical display
* Fixed Frame version for easy and fast installation
* Completely adaptable to customer needs
* I/O sharing of audio sources

Inputs:
* 6x Mic XLR
* 4x Stereo line XLR
* 8x Stereo AES/EBU with Input SRC on D-Type
* ADAT1 (HCS 200/230µ)
(for studio monitoring with 1.943.444 or 1.943.447)
* ADAT2 (POF 980/1000 µ Fiber Wire) or Firewire IEEE-1394
* 1 x MADI with 56 IN optical. AUX connector for redundant wiring
* 1 x TB mic on desk

Outputs:
* 4x Stereo Line XLR
* 4x Stereo Line D-type
* 1 x Stereo CR Loudspeaker
* 8x Stereo AES/EBU D-Type
* 1x DJ Headphone (2 connectors
* 1x GUEST Headphone
* 1x PFL speaker on desk (in Fix Frame version only)
* 1x ADAT1 (for Studio monitoring)
* 1x ADAT2 or Firewire (IEEE-1394)
* 1x MADI with 40 OUT, AUX connector for redundant wiring


FMUSER has upgraded panel design of all CZE series to FU series, stay tuned for further updates!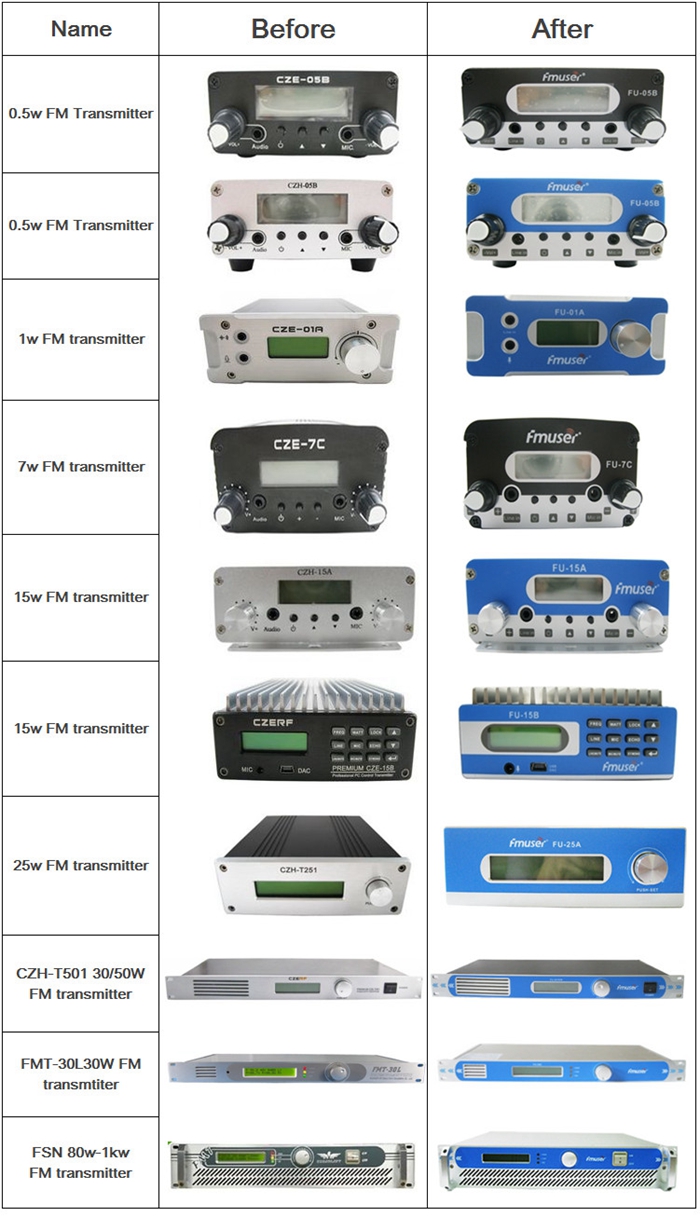 | | | | | | |
| --- | --- | --- | --- | --- | --- |
| Price(USD) | Qty(PCS) | Shipping(USD) | Total(USD) | Shipping Method | Payment |
| 58330 | 1 | 1500 | 59830 | DHL | |
Leave a message 
Message List